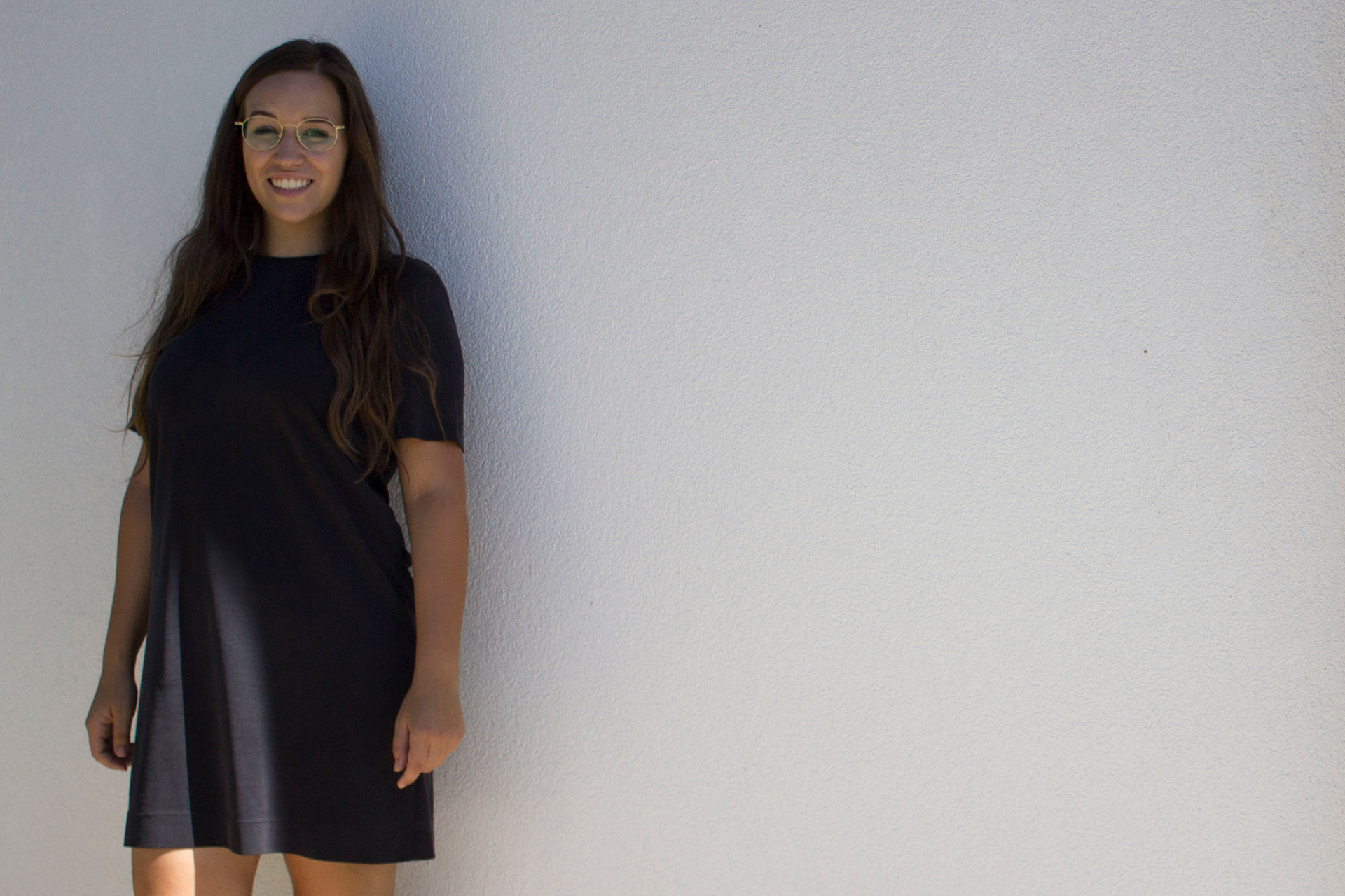 Hello, I am Julia 
As a designer I am trying to influence and

shape perspectives, 

suggest alternative

potential futures

. Therefore I request things often with a critical approach.  As an interactive creative 
I merge 

industrial, interaction

and

research

 design

. 
I have a

social and system driven focus.

I am highly interested in the

intersection of design and science

and to use design as a

research tool.
I love to create experience and interactions related to different social behavior and environments.

 
I deal with

concept design, research, storytelling and film, UX, branding

and

art direction. 
As a person

I like triathlon sports - especially cycling and exploring new areas. I love to climb up mountains and glaciers with my bike. Photography and Sci-fi are some extras.
I gained 

experience through work and studies

 in the Netherlands, Norway, Germany, Italy and Austria.
Recently

I 

graduated

at the University of Applied Arts in Vienna in industrial design with focus on design futures. 
Before I was spending six months in Amsterdam at Perfect Fools - 

currently

SAI, (Hasan & Partners).
I worked mainly on the brand identity and the digital appearance of MiND,

event 

activations for ALU and on
 WAVE -
a series showing ten unpredictable but potential perspectives, doing the branding, website and film edit.
Right now I am based in Vienna, working on my upcoming exhibitions:
for
 Vienna Design Week at the focus: Urban Food and Design Challenge and 
Dutch Design Week where you can hear and

See me with UNSEEN EDIBLE at

Dutch Design Week

 at
the Design Indaba's Antenna Conference: antenna.foundation
Edible Invisible by Dutch Embassy of Food  ( Witte Dame, 1st Floor) 

and at het Veem ( 1st floor) 
Fabrica, Benetton 

Design Research Centre
Treviso, Italy | July 2016


Interaction design

 scholarship
www.fabrica.com
Stein Schwarz GmbH 

Stone Processing
Burgenland, Austria | August since 2012 - ongoing


Product Design and Art Direction



July-August 2011, 2009


Graphic design

intern
www.stein-schwarz.at
Strassacker GmbH & Co. KG 

Art Foundry
Süßen, Germany | August-October 2013


Industrial design

intern
www.strassacker.com
Ogilvy & Mather Vienna 

Advertisement Agency
Vienna, Austria | July 2010


Graphic design

intern
www.ogilvy.com
DESIGN EDUCATION
2016- 2018


University Of Applied Arts Vienna


2016-2018:

Industrial/Interaction Design

-

Studio Anab Jain

(Superflux) 
2012-2016:

Industrial Design

-

Studio Fiona Raby

 (Dunne&Raby) 
2015 - 2016


Arkitektur og Designhogskole Oslo (AHO)




Tangible Interaction Design
2007 - 2012
Higher College for

Product Management & Presentation

 Oberwart (Austria)
EXHIBITIONS
Vienna Design Biennale - Design for Agency
 2017
AHO Works Exhibition, Oslo 2015/2016
Elvelangs Lightfestival Oslo 2015 
Salon Jardin Vienna, Vienna 2015
The essence, Vienna 2013, 2014, 2015 
Shanghai Design Biennale - Urban Change 2014
Chelsea Fringe - exhibition and conference, Vienna 2014
WORKSHOPS
Eat My Dear -  Film Postproduction
Yuri Suzuki - Ototo
Johannes Mücke - Storyboard sketching
Marius Watz - Interactive visuals
Hellicar&Lewis - Ideation/ Experience the moment
Kathrina Dankl - Ethnographical research methods
Justin Pickard - Anthropological research methods
Björn Franke - Conceptual thinking methods ​​​​​​​