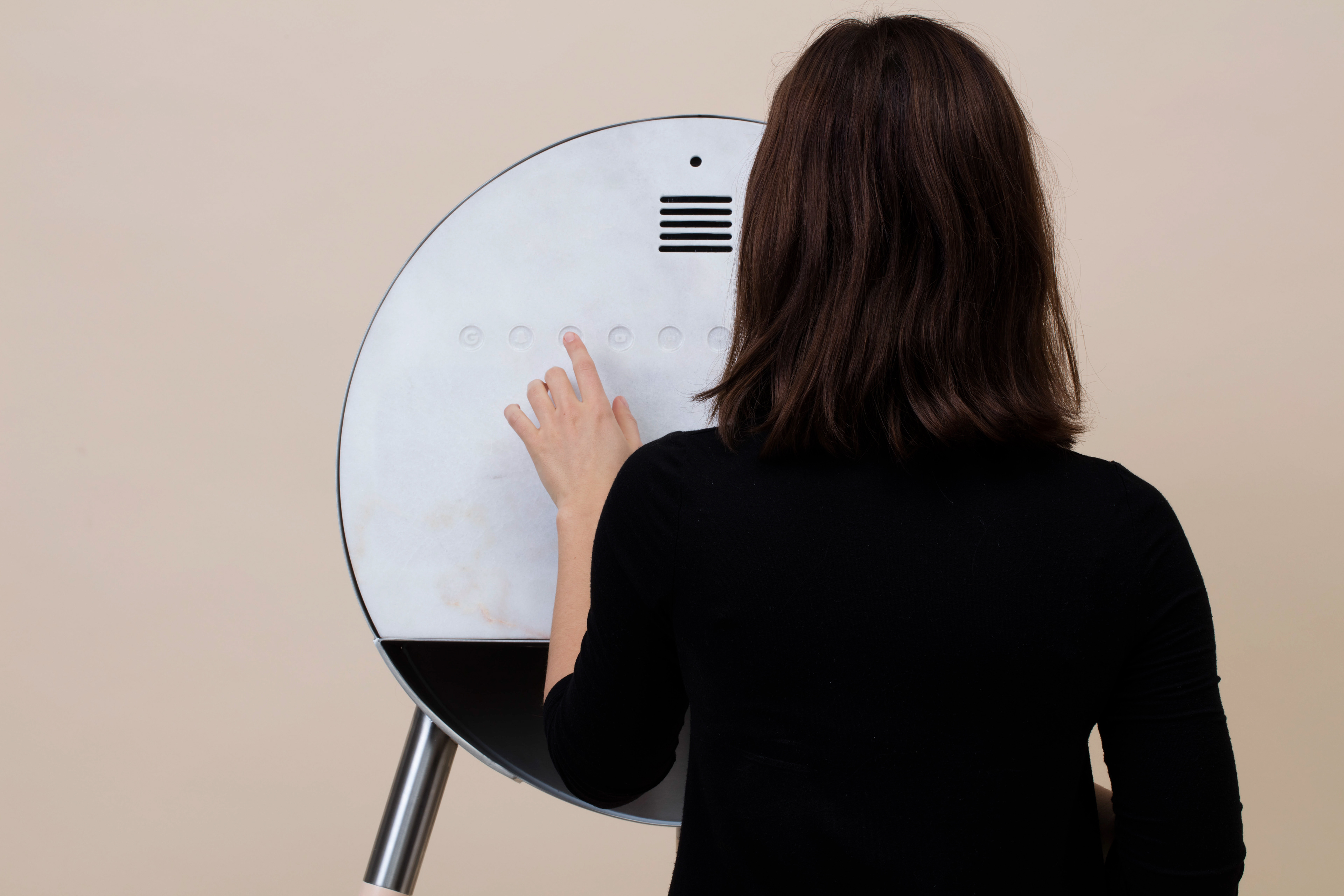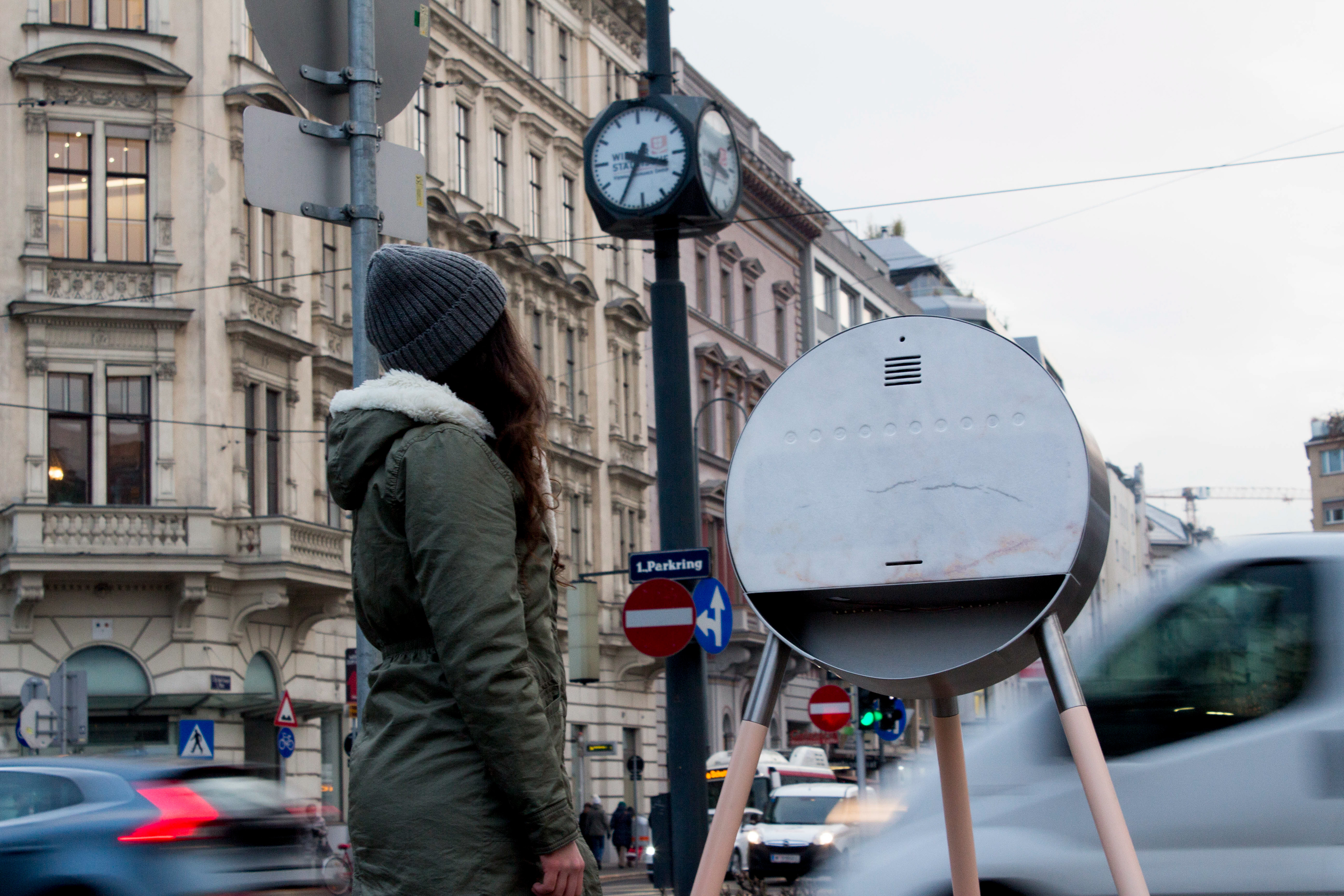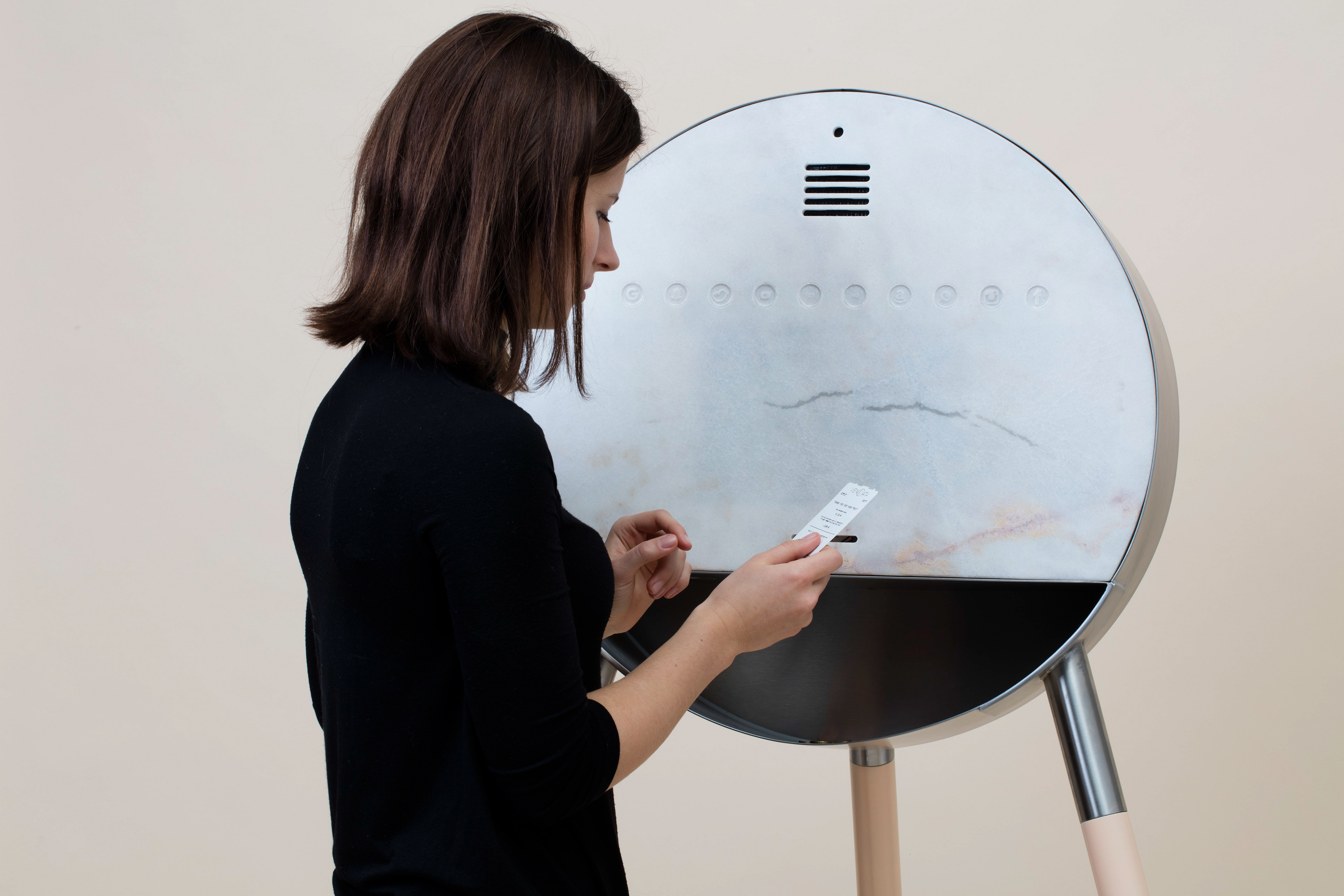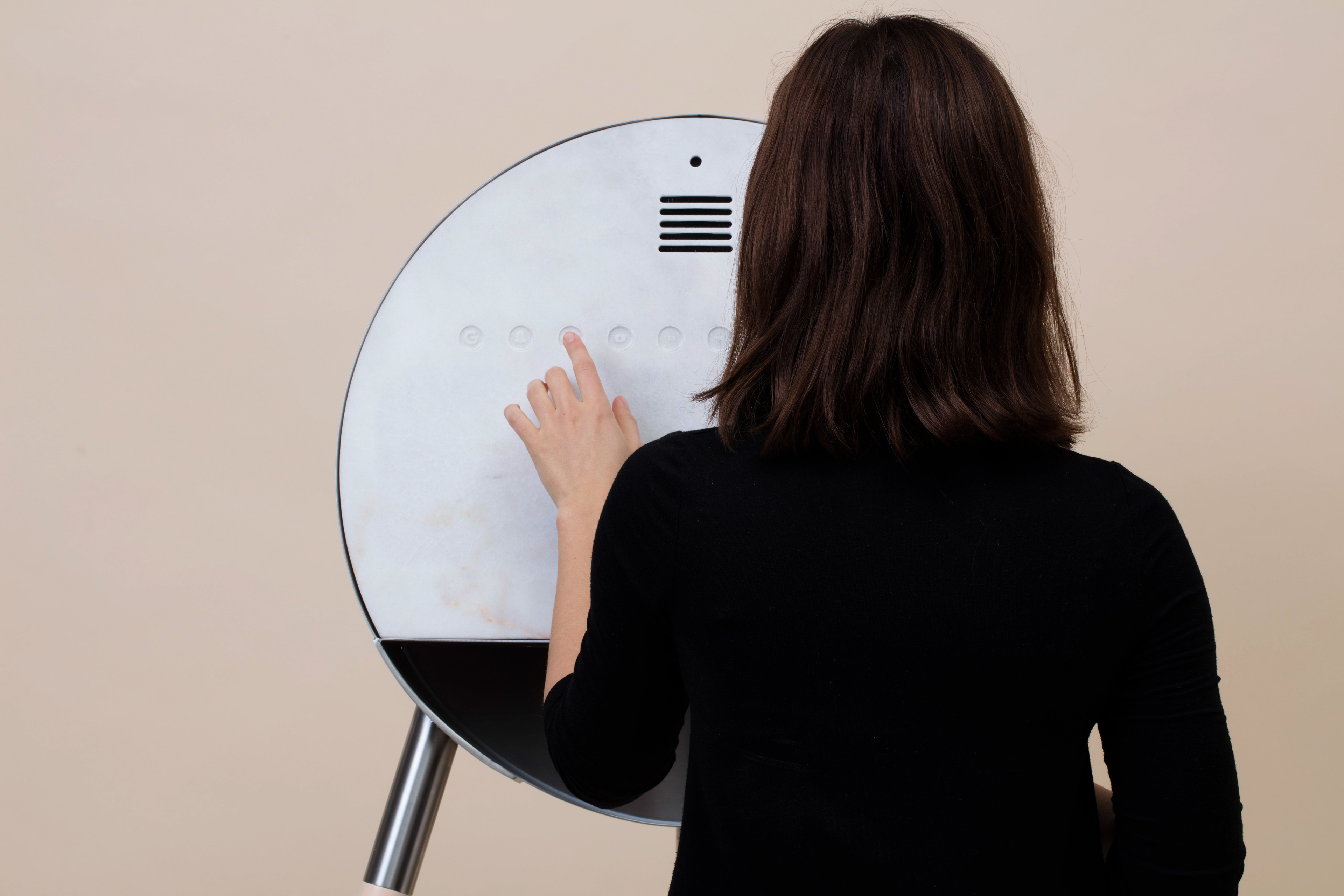 A vending machine which calculates your actual online value.
As the vending machine is there to atract people's attention they will get a ticket with their value, short info and link to get an shared phone. 
The marble interface is representing person's high personal value.
Teamwork ( 3 month, with Lisa Hofer, Philipp Loidolt & Elena Doncev) 
CONCEPT - DESIGN RESEARCH - INTERFACE DESIGN - 3D MODELLING & CNC MILLING  - VIDEO - EDIT - PHOTOGRAPHY - USER EXPERIENCE DESIGN - INTERACTION DESGIN - PRODUCT DESIGN - BRANDING & CAMPAIGN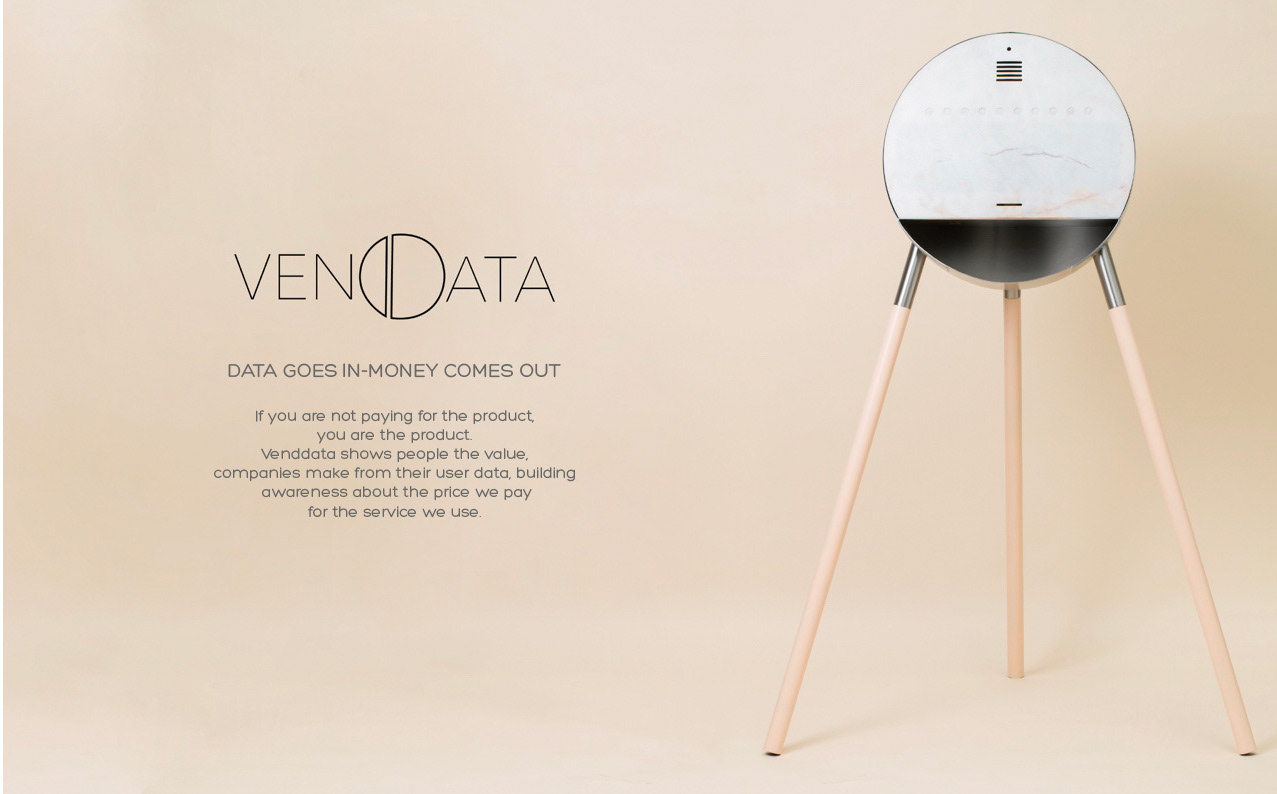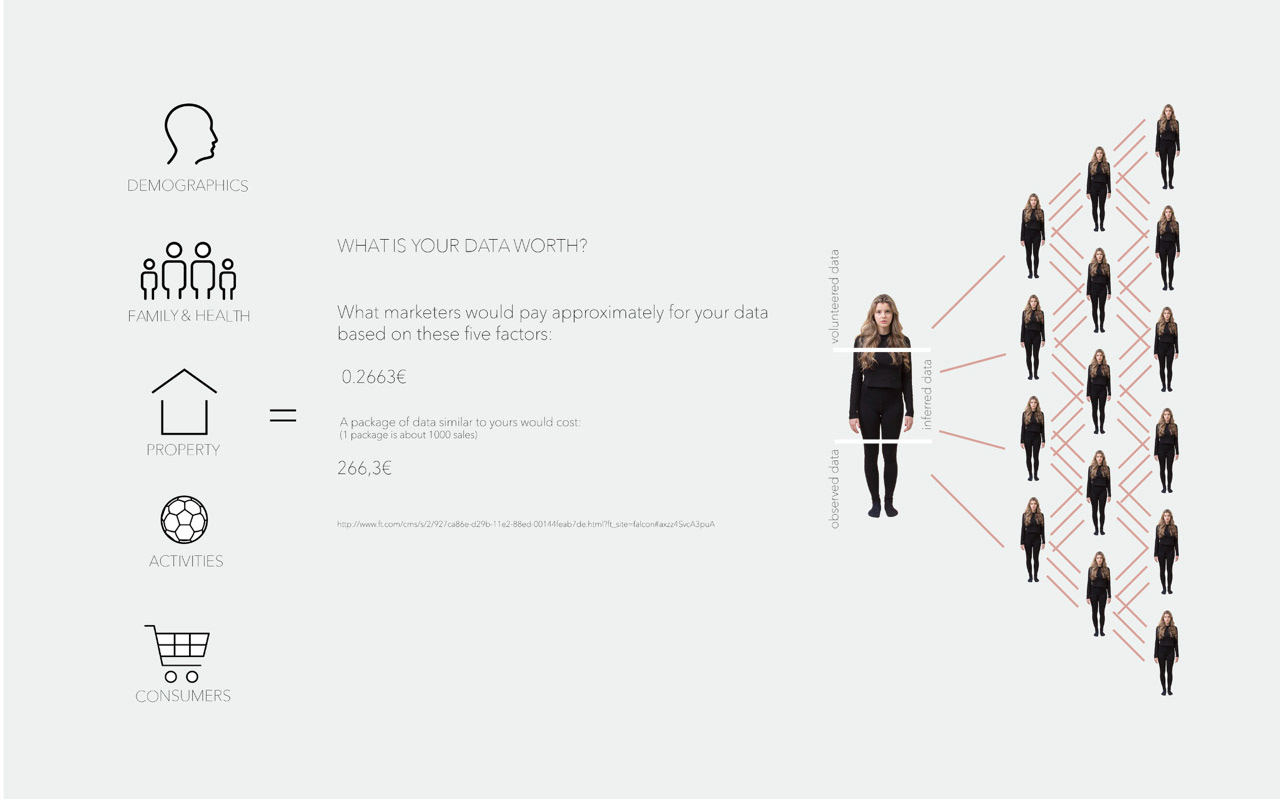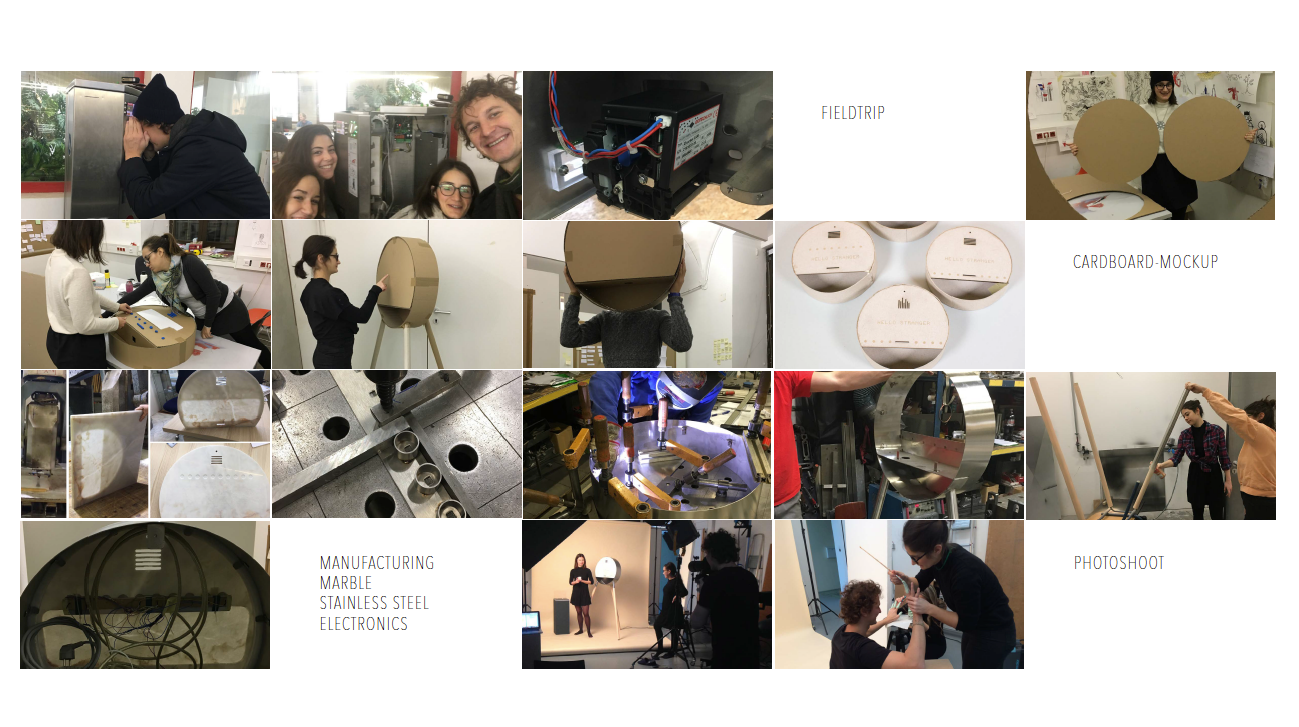 Through the shared phone you will be able to stay anonymous and in addition you will confuse the data while using the phone. On a separate data stick and cloud you will have your personal data.
Next to the vending machine VENDDATA campaign include a poster collection summed up in a takeaway leaflet to give a quick and short introduction to the customers.