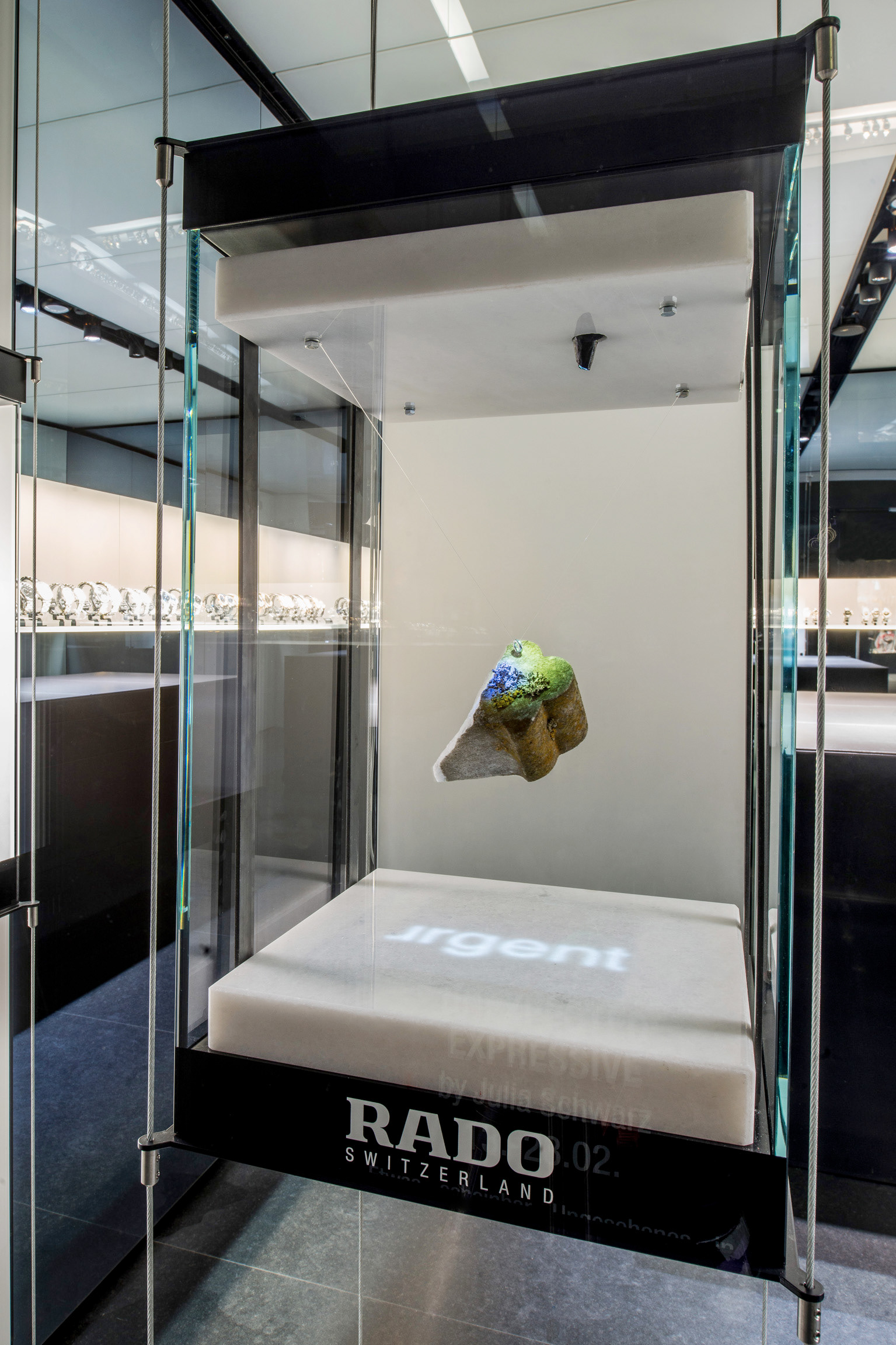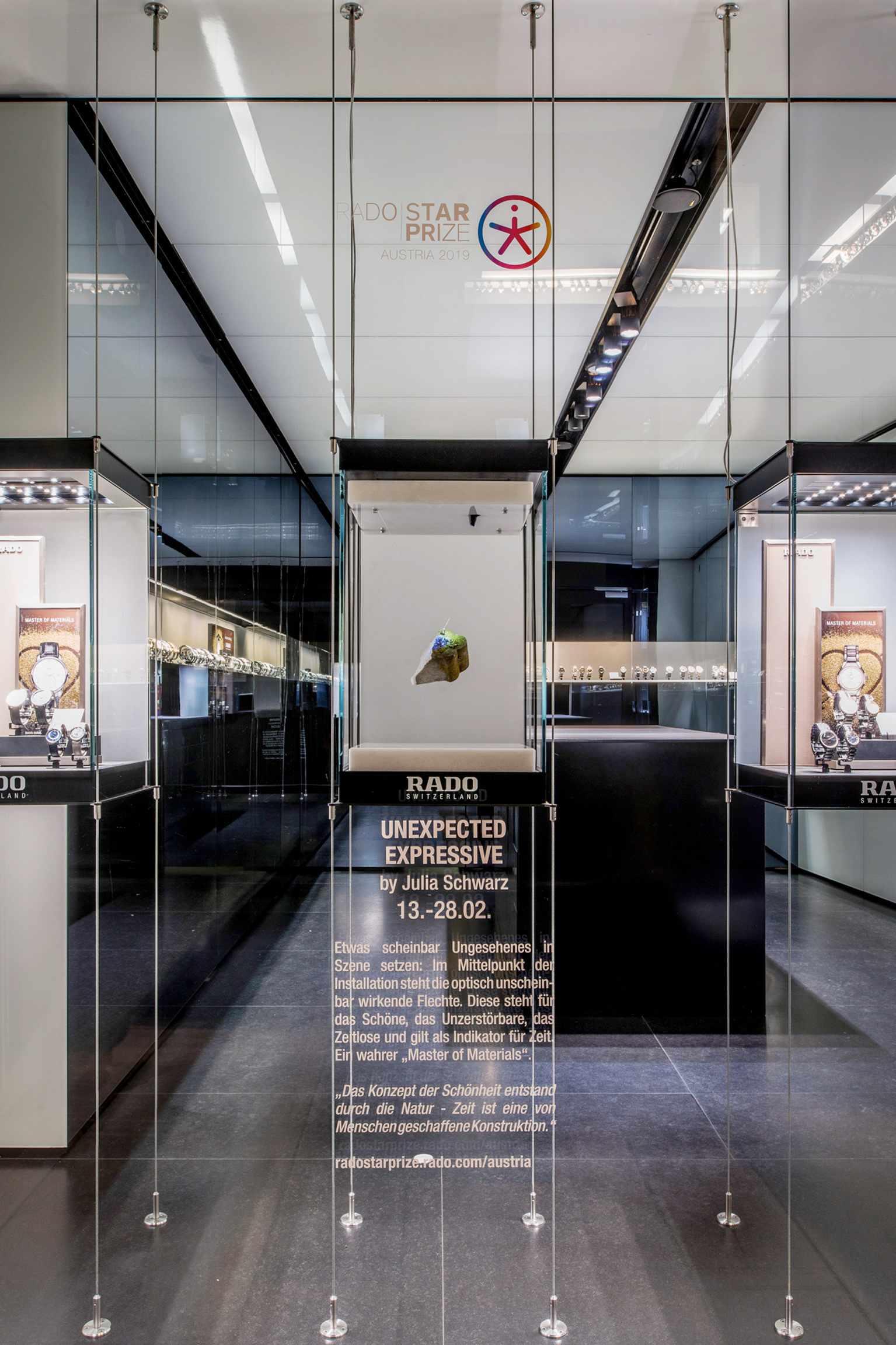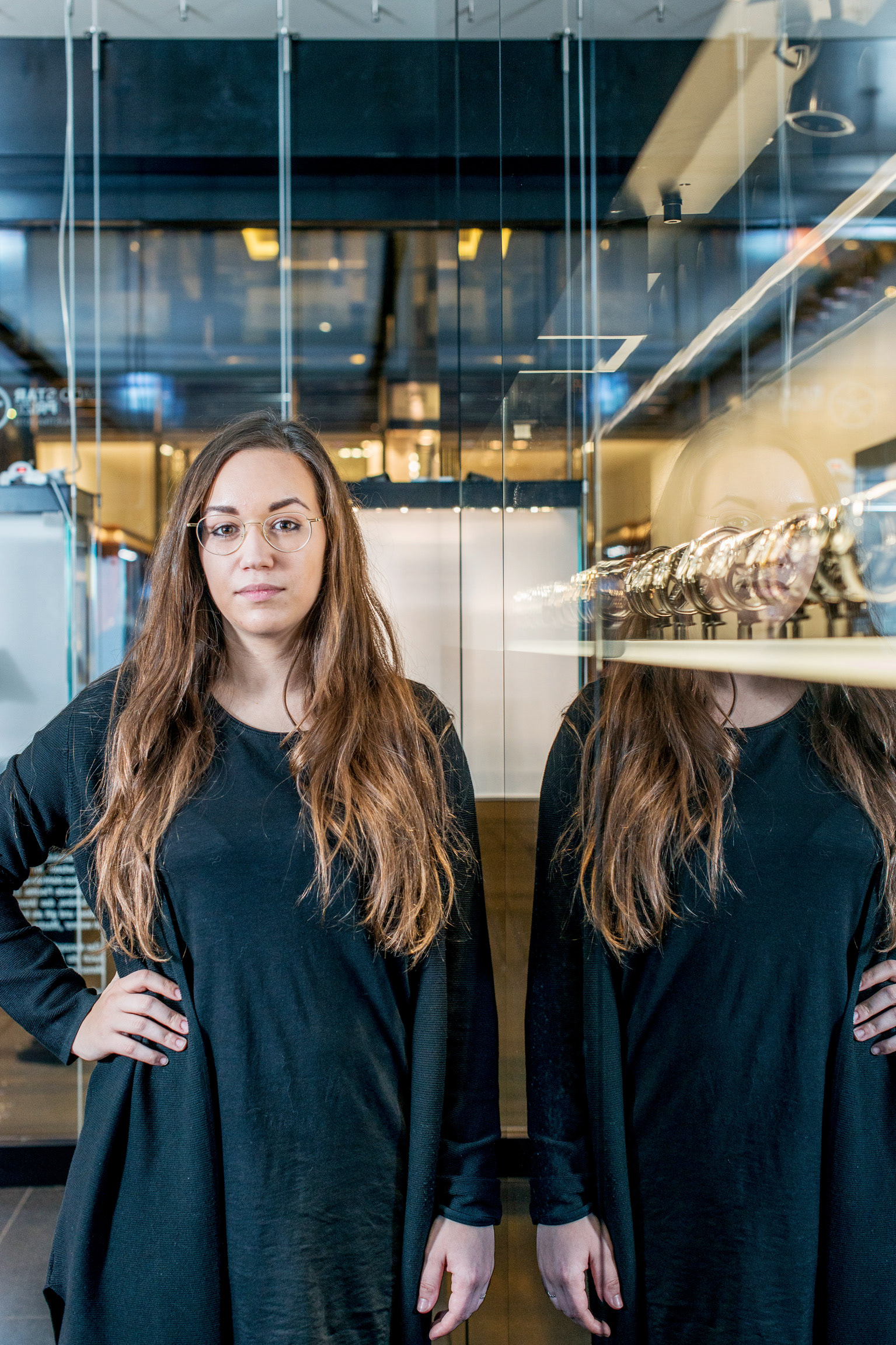 February 2019: The Rado Star Prize Austria

 is giving me the opportunity to showcase lichen as an indicator of time. Together with Stein Schwarz I made the installation for UNEXPECTED EXPRESSIVE. Come by until the end of February! 
Rado Boutique Vienna, 1010 Kärntner Straße 18


Fotocredit: Kollektiv Fischka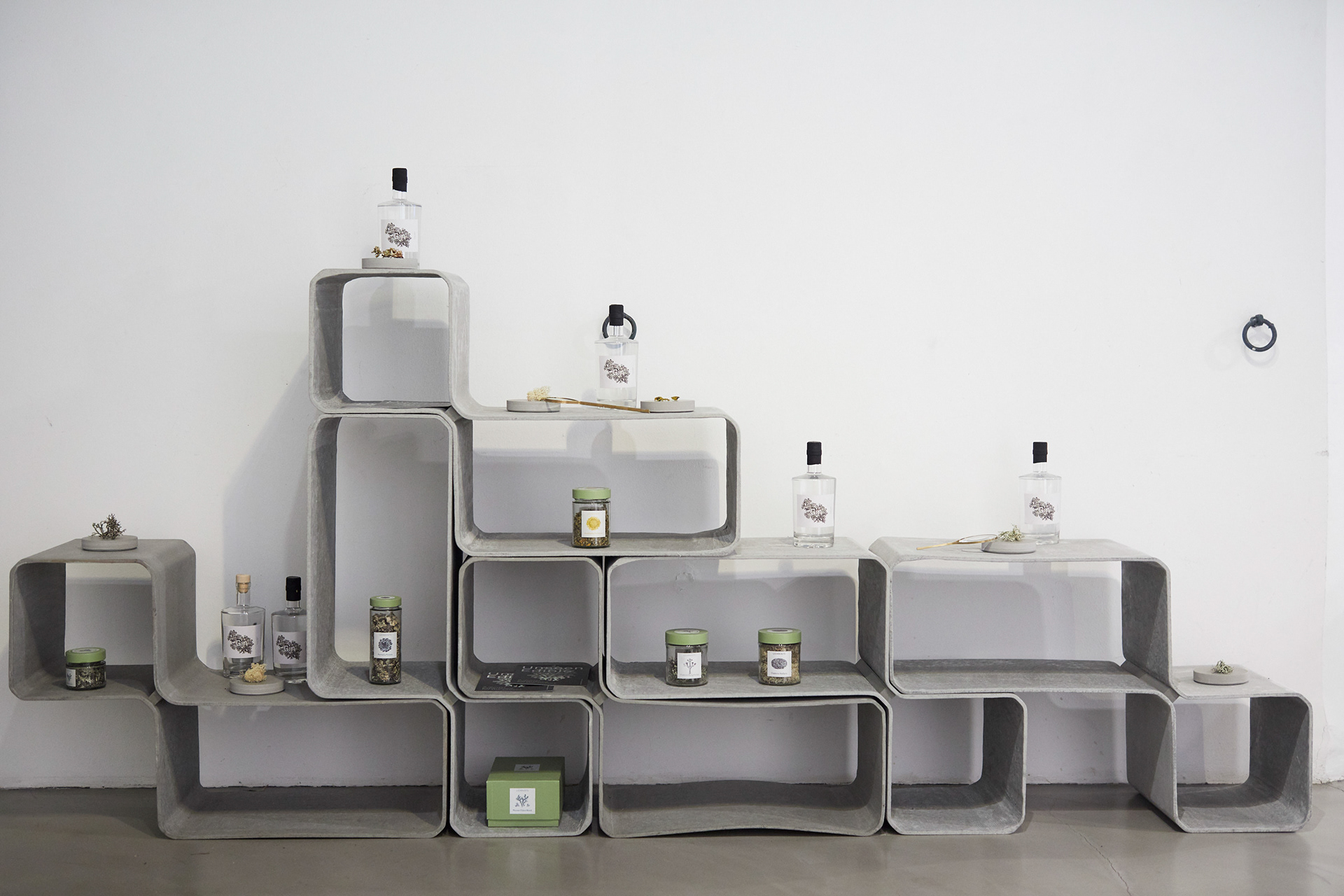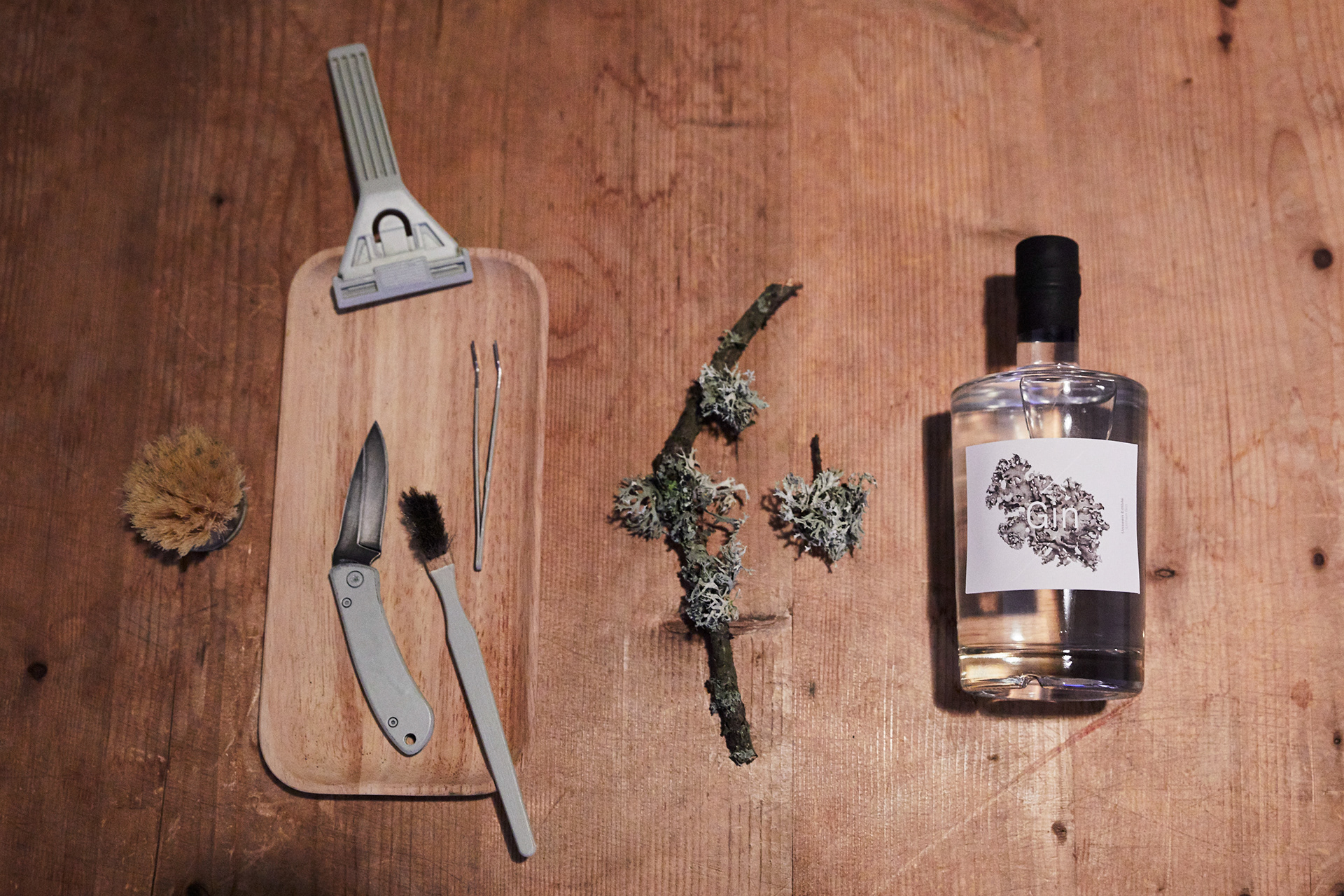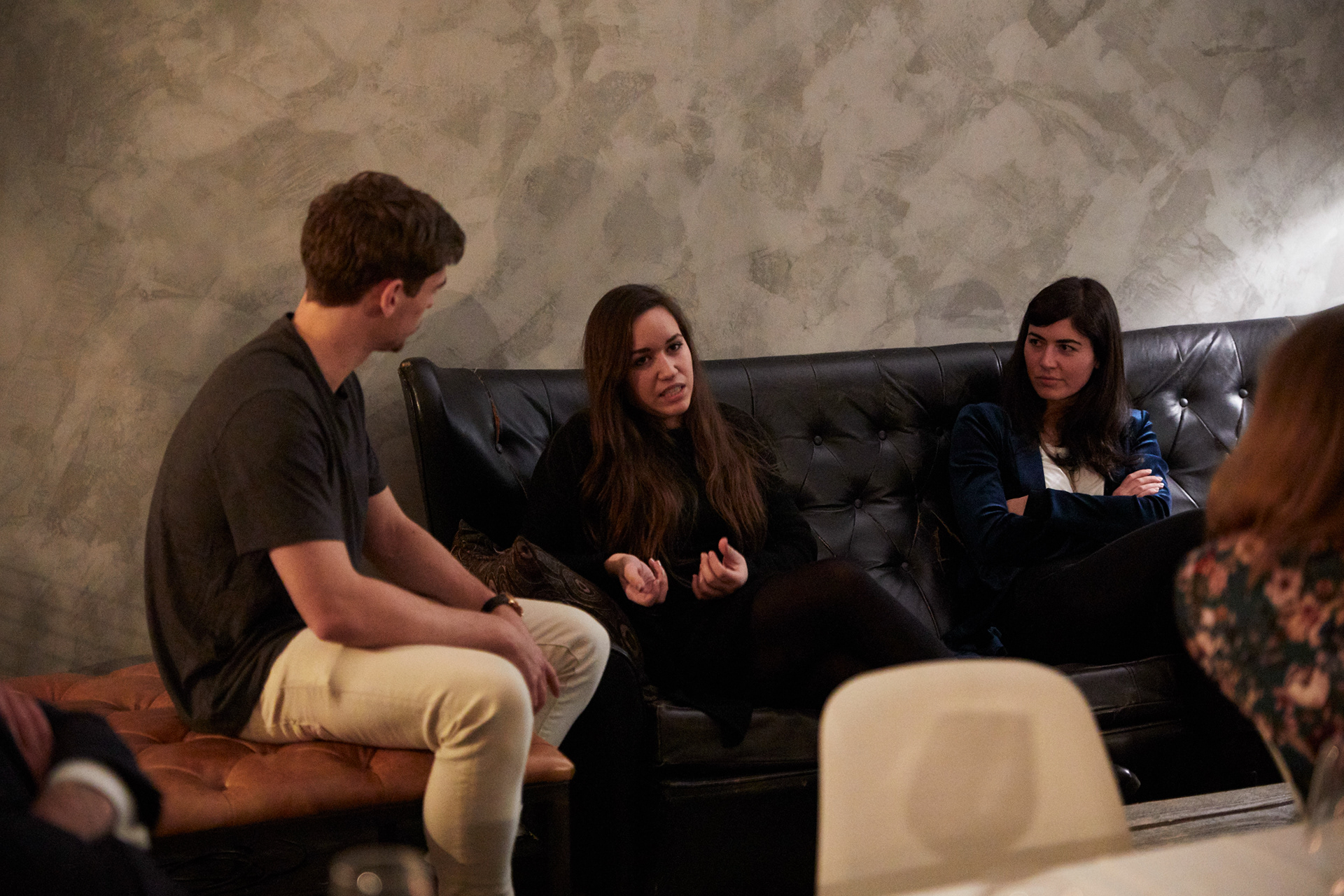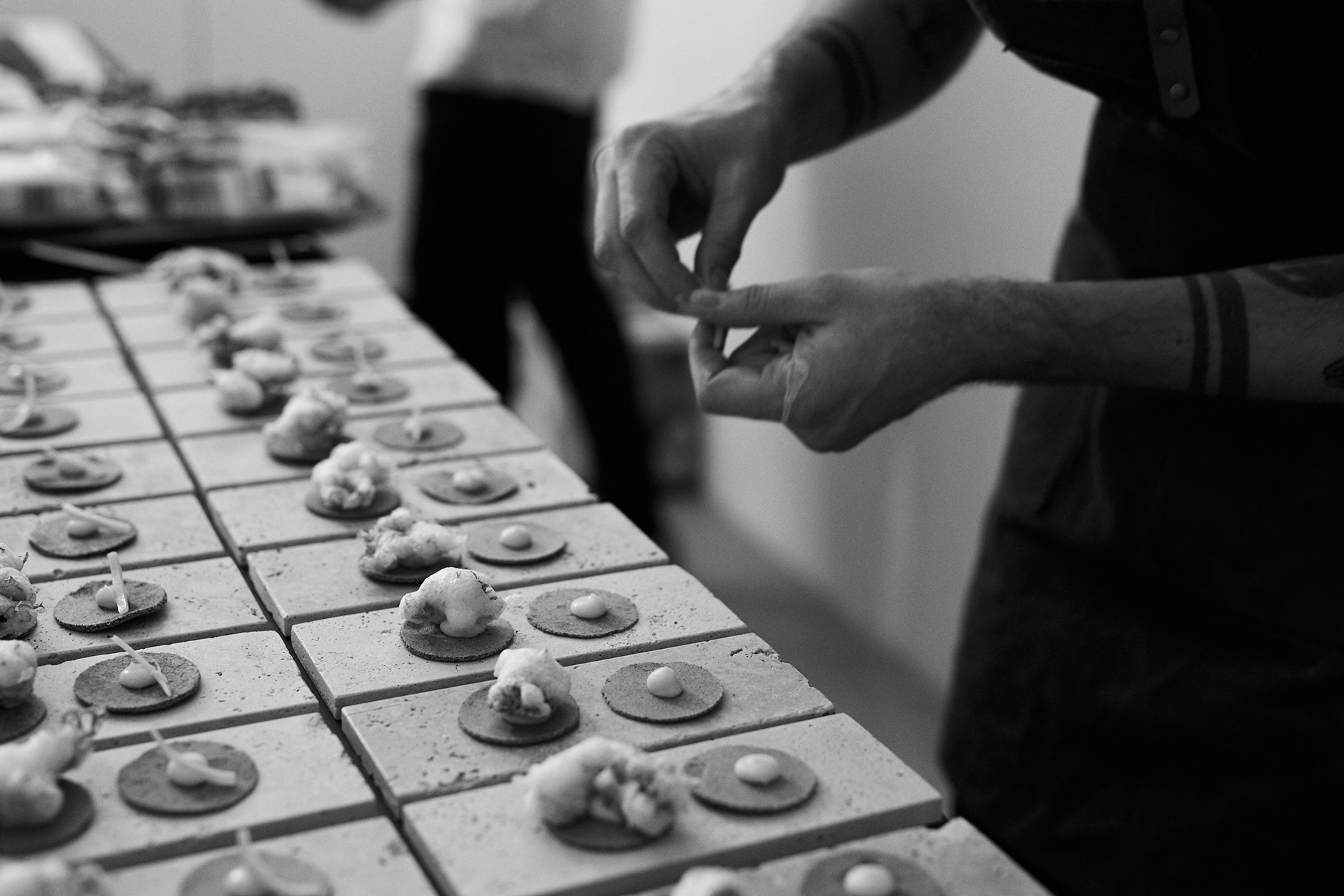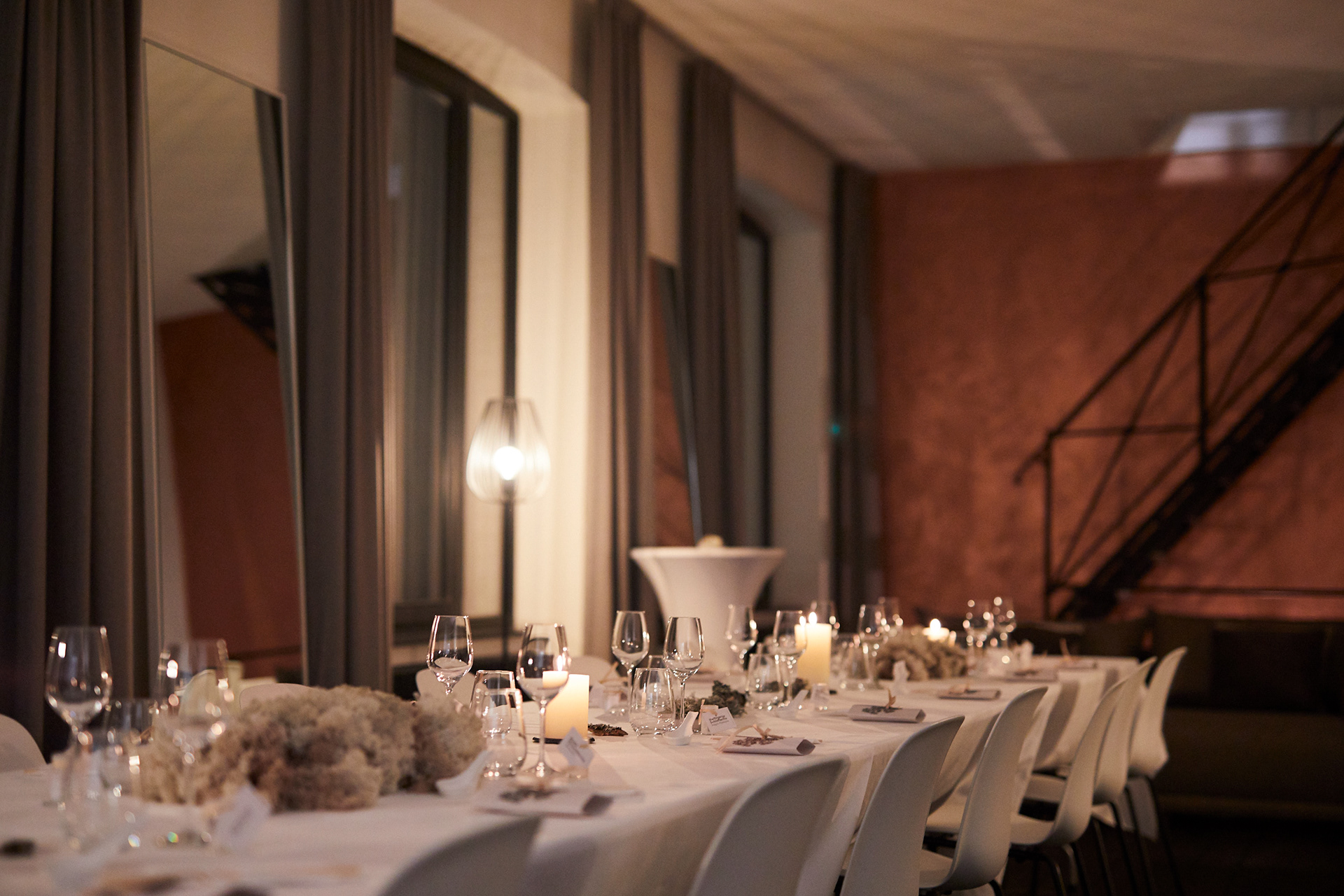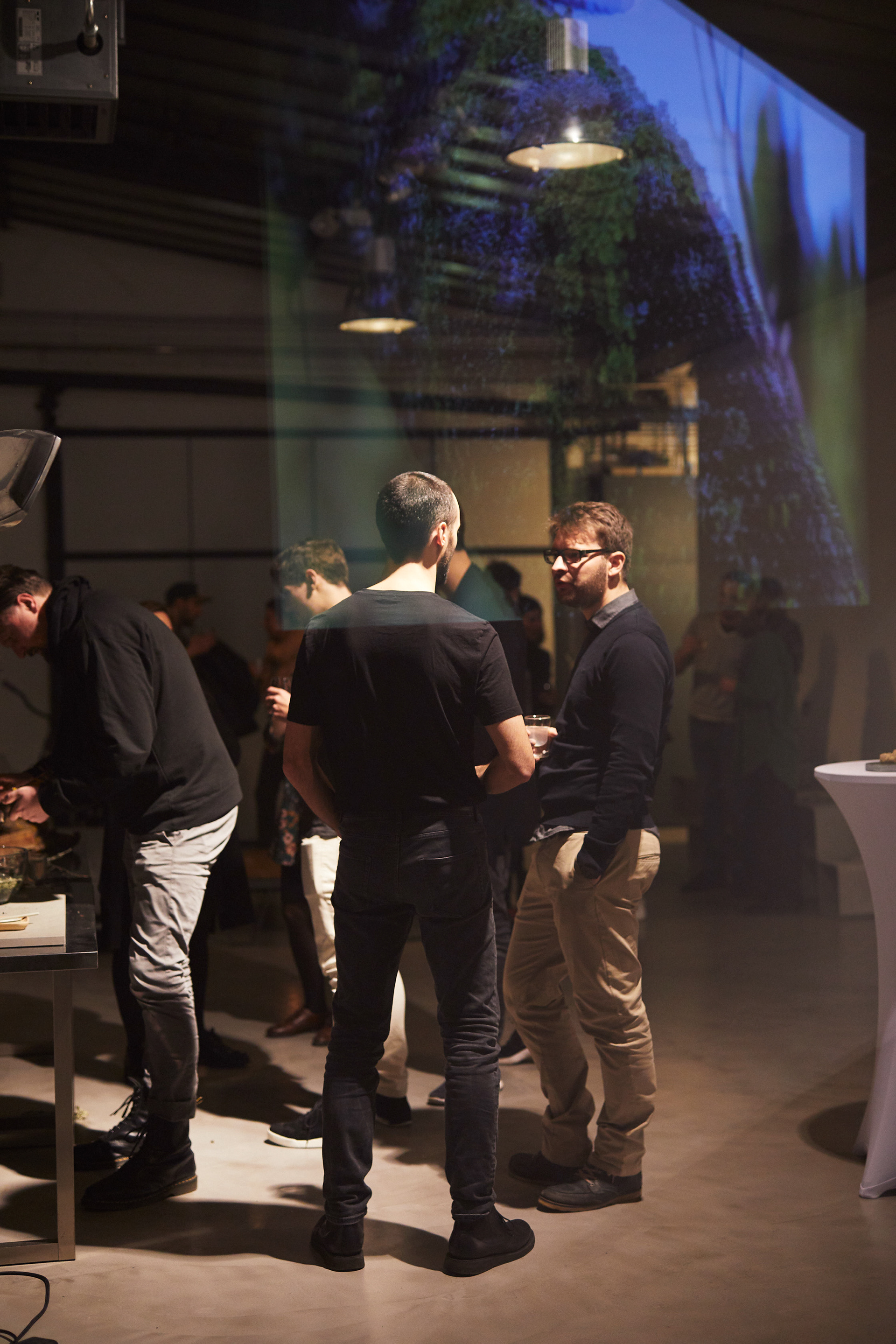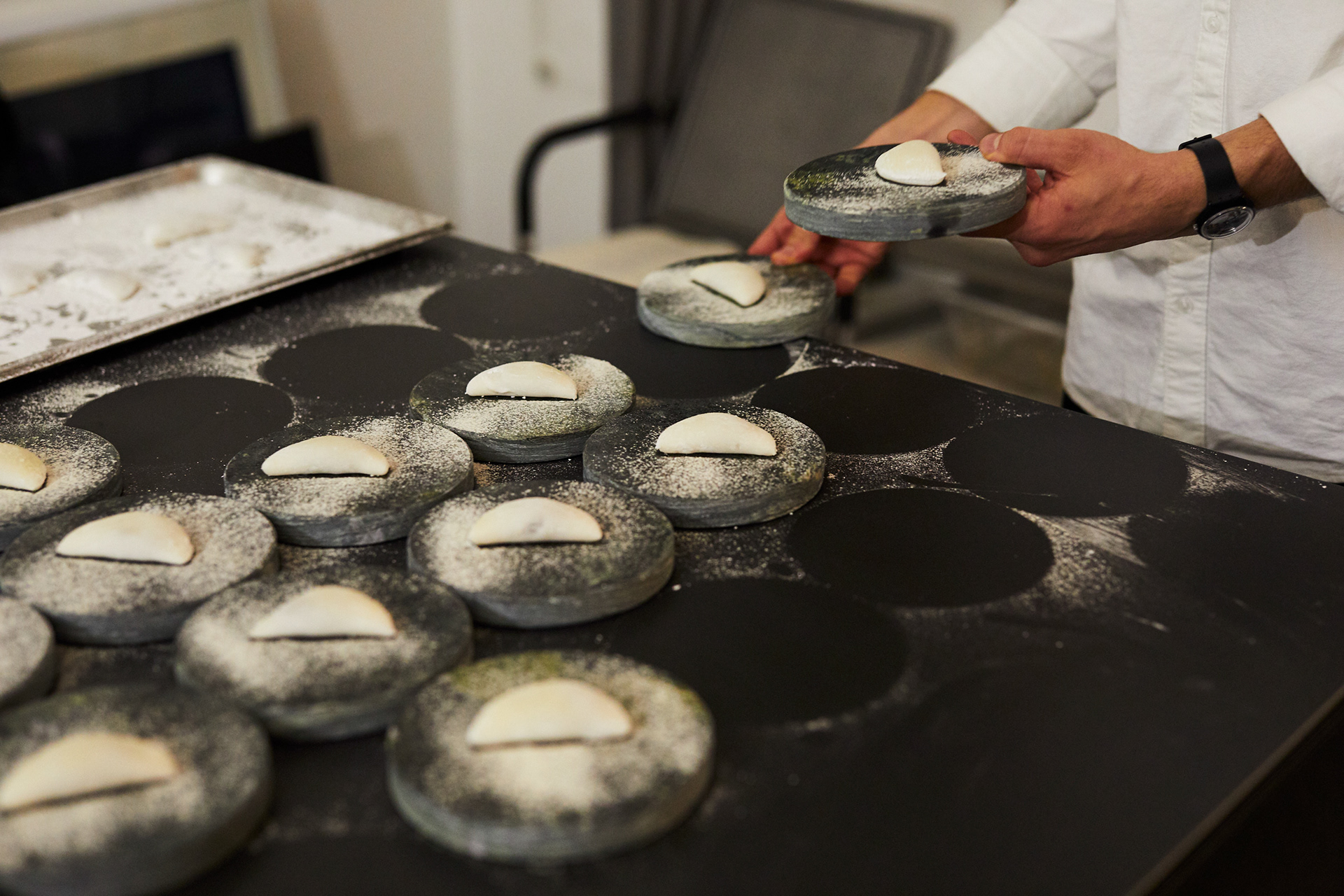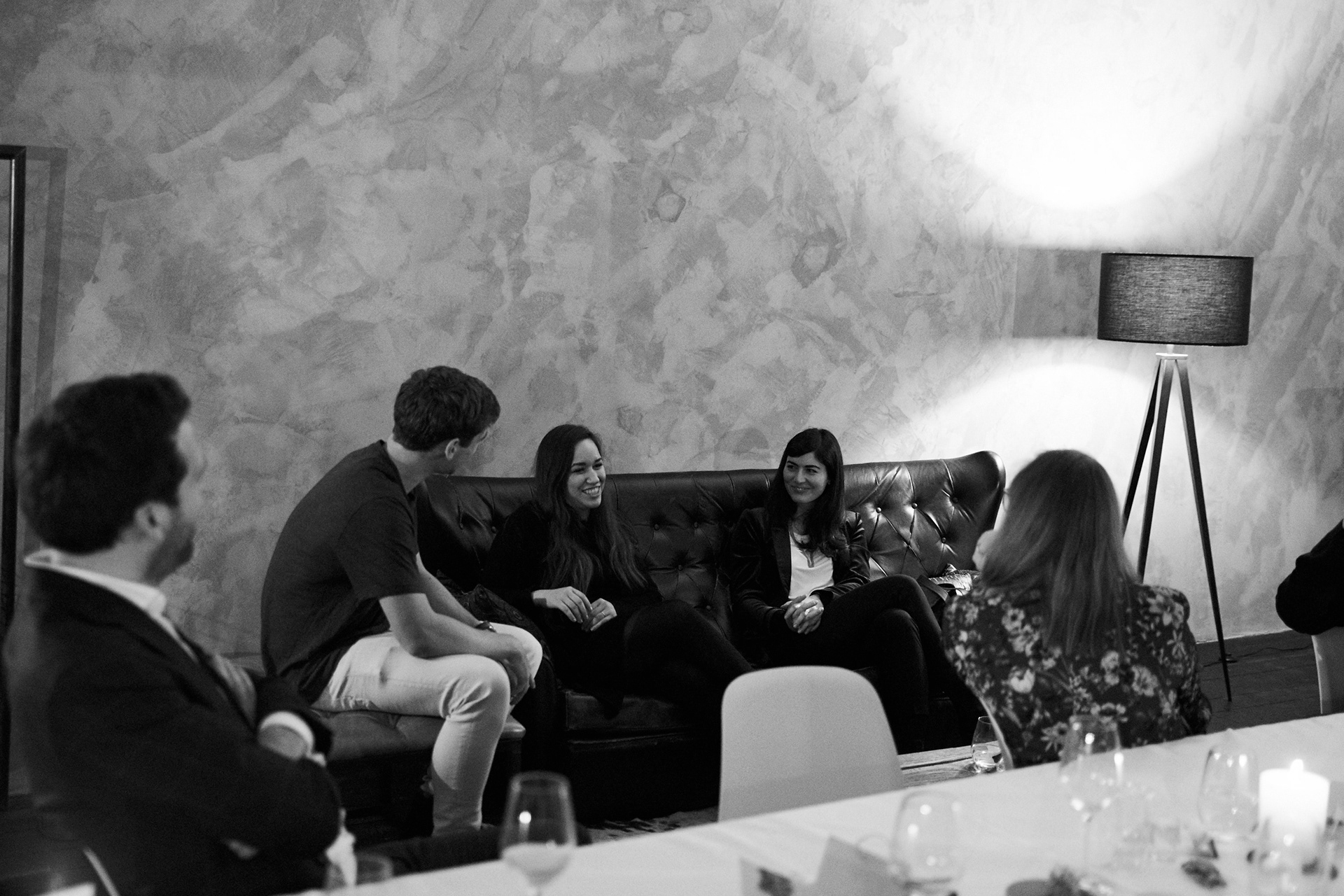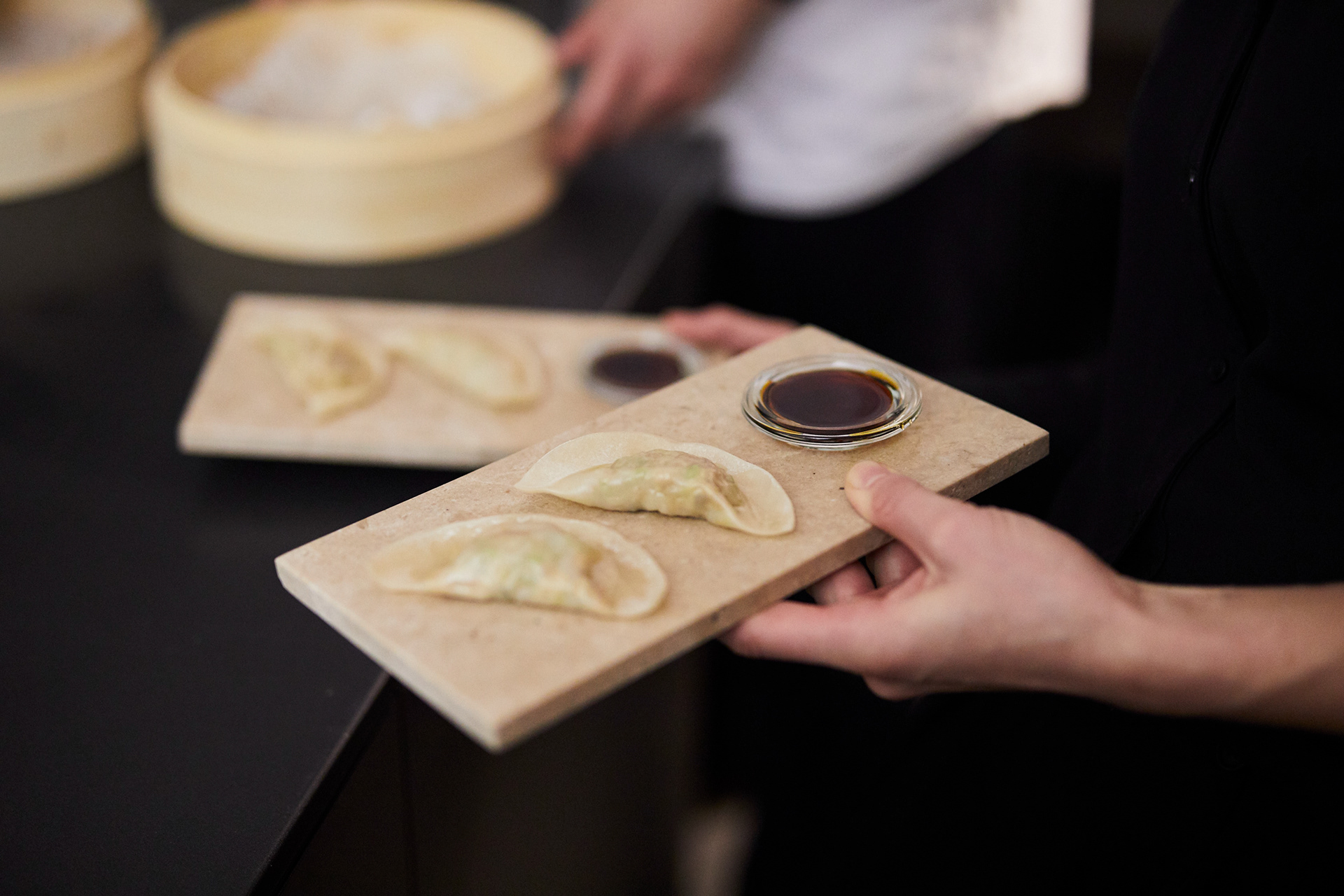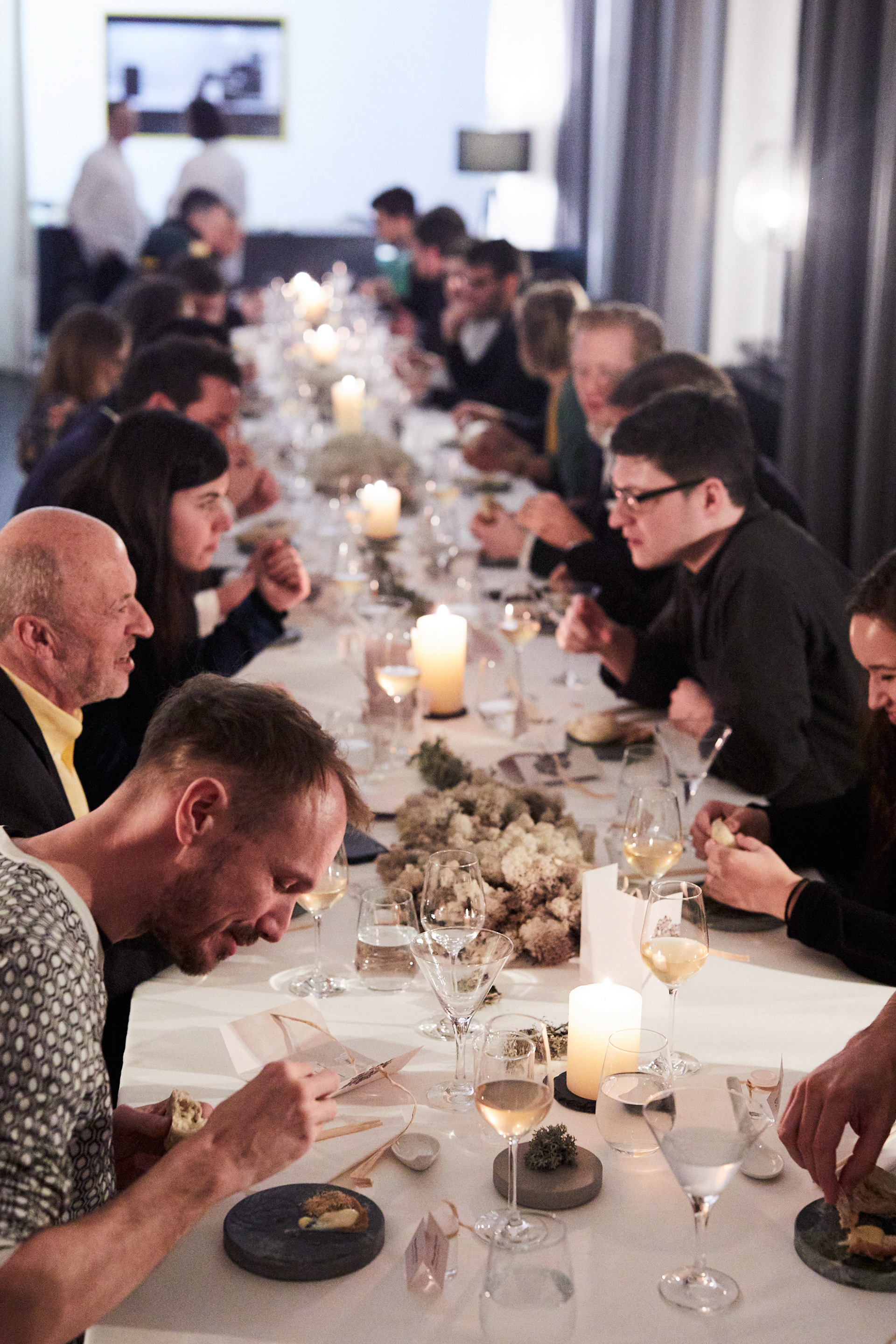 February 2019: Primed Dinner Experience
 I had the great opportunity to create a dinner experience with Primed Group and Bruder Jakob Kocht in Vienna. It was a massive start for 2019 - a lot of experimenting with lichen to get the maximum out of the minimum! We had a panel discussion with Q&A talking about the future of food, lichen and how this all is connected to climate change and the resources of our planet. 

Fotocredit: Sophie Kirchner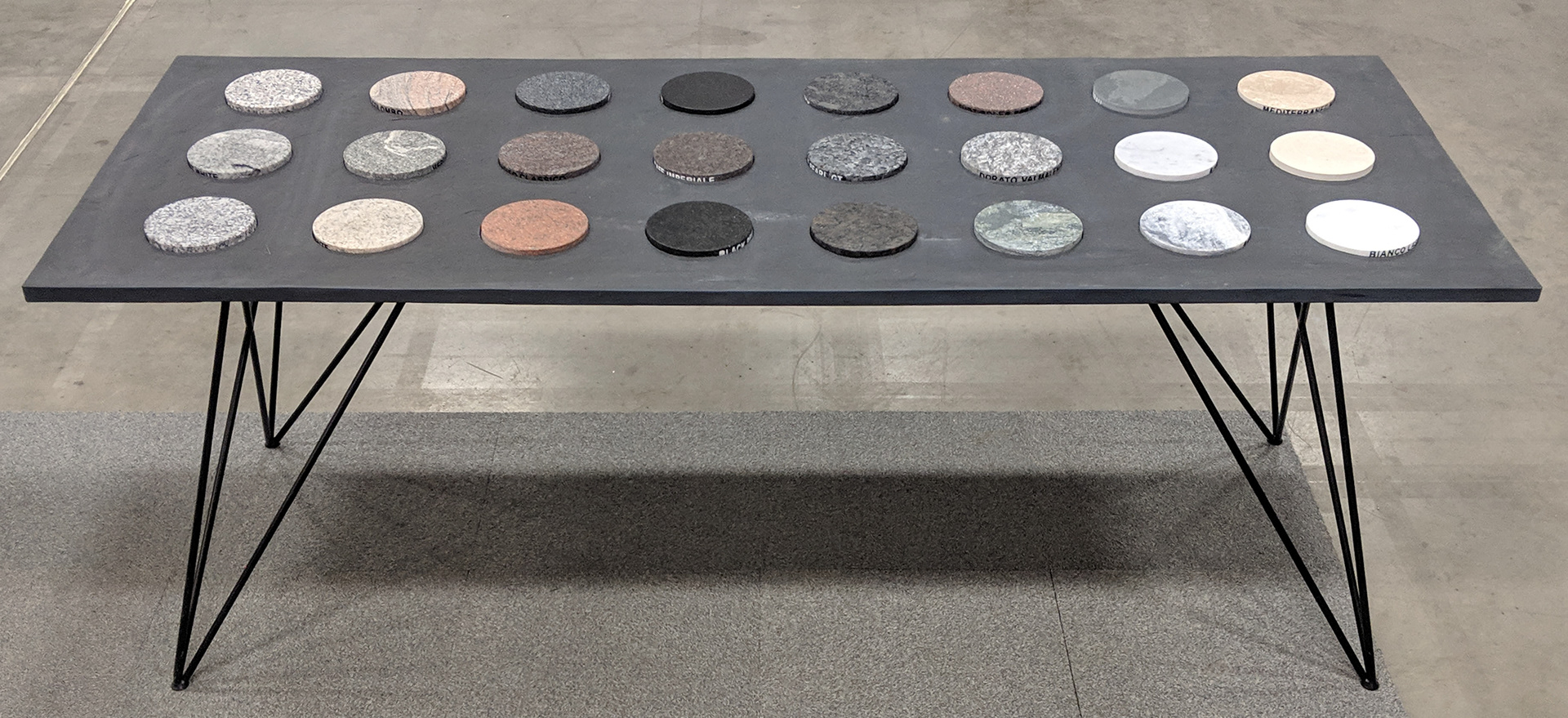 January 2019: a Stone Display -  
Project together with Stein Schwarz - we created a table to have the best experience for material comparing and to allow the costumer to choose in the best and most comfortable way. There are different material collections.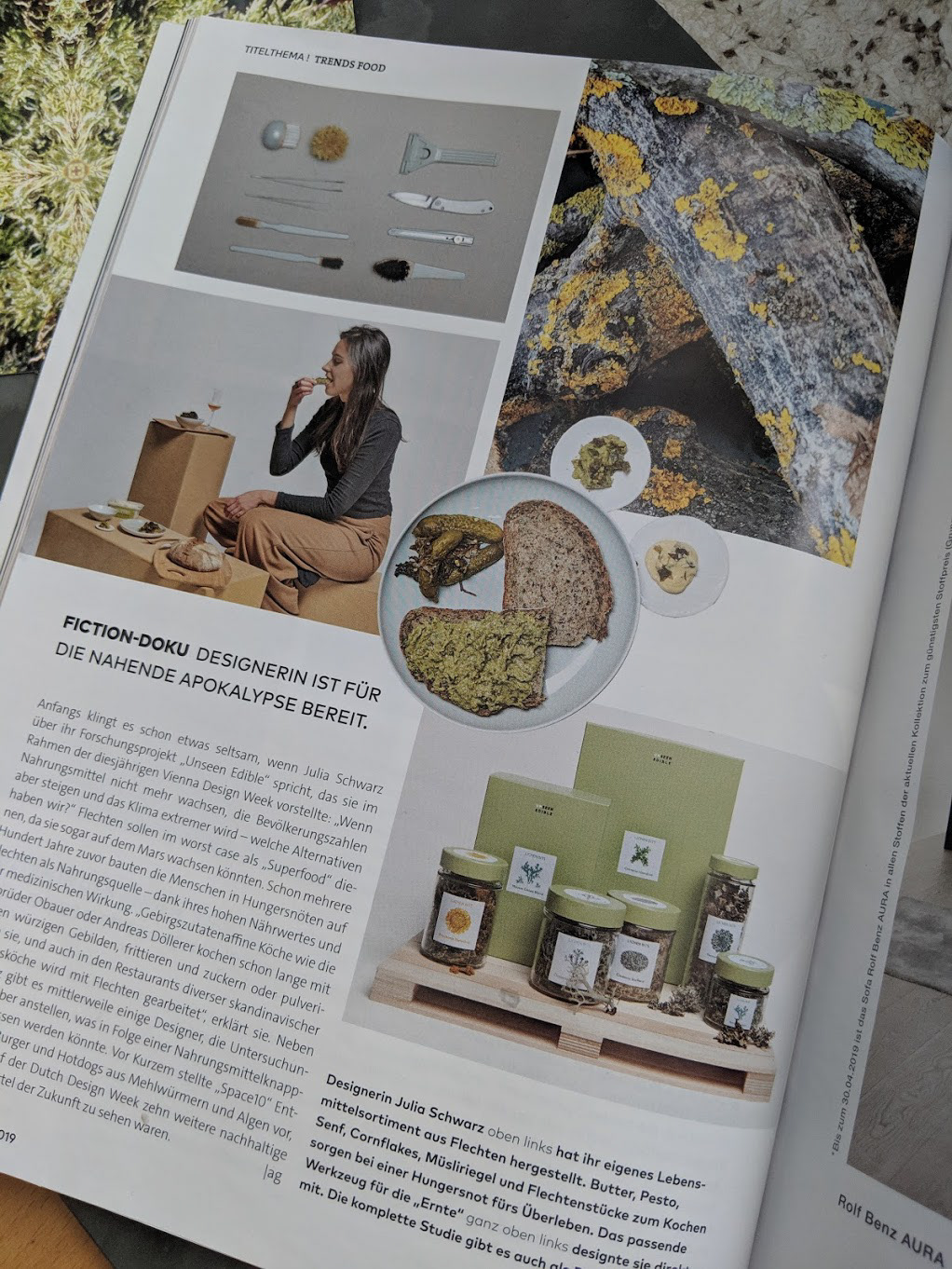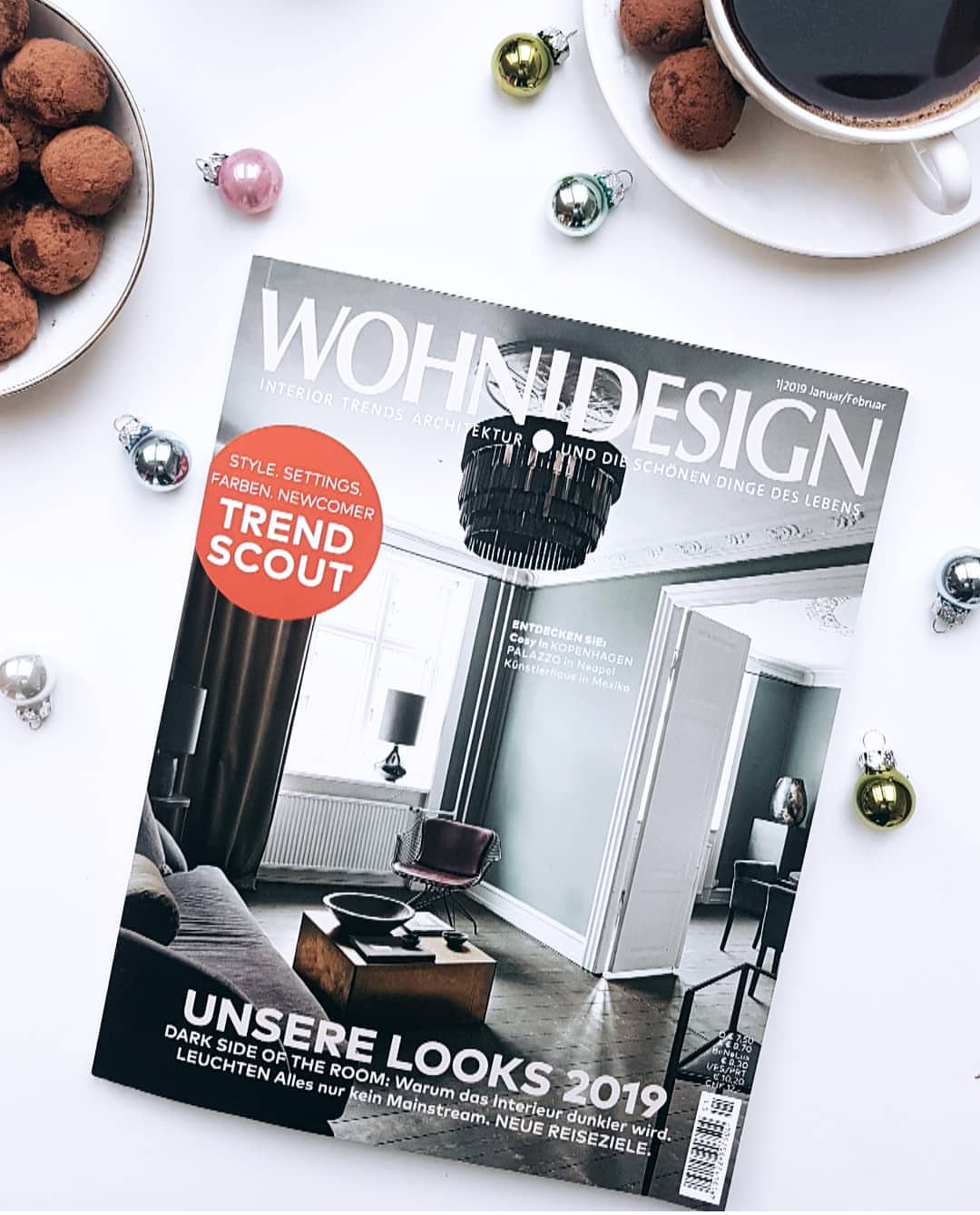 December 2018 Wohn!Design
magazine from Germany showcased my project. 2nd pictured made by Wohn!Design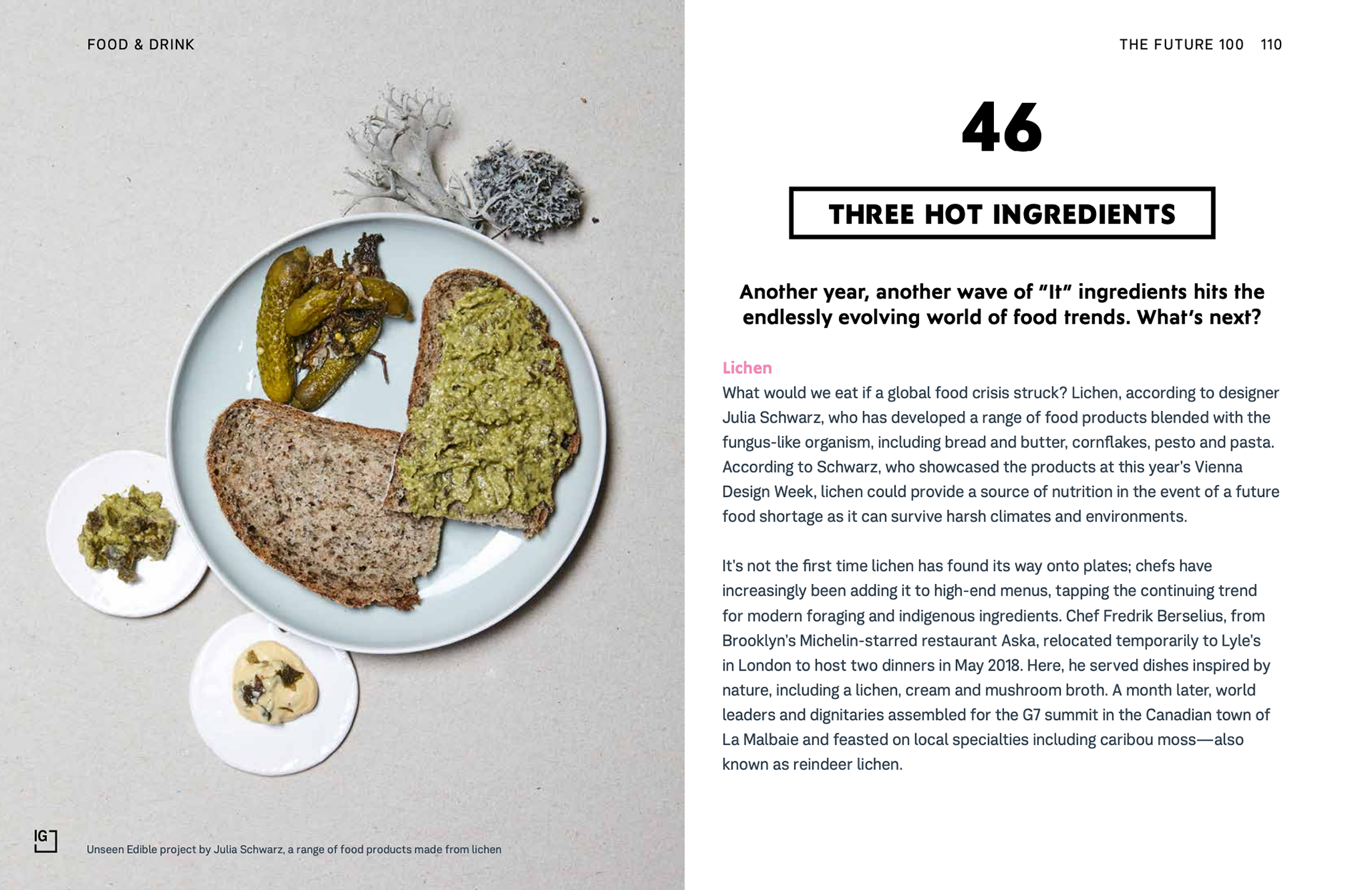 November 2018:  Top future 100

Through my project Unseen Edible, lichens were selected as a new hot ingredient among top future trends 2019. This is a report made by the innovation group JWT - a selection of the top 100, and 10 categories. Unseen Edible made it to the future foods trends.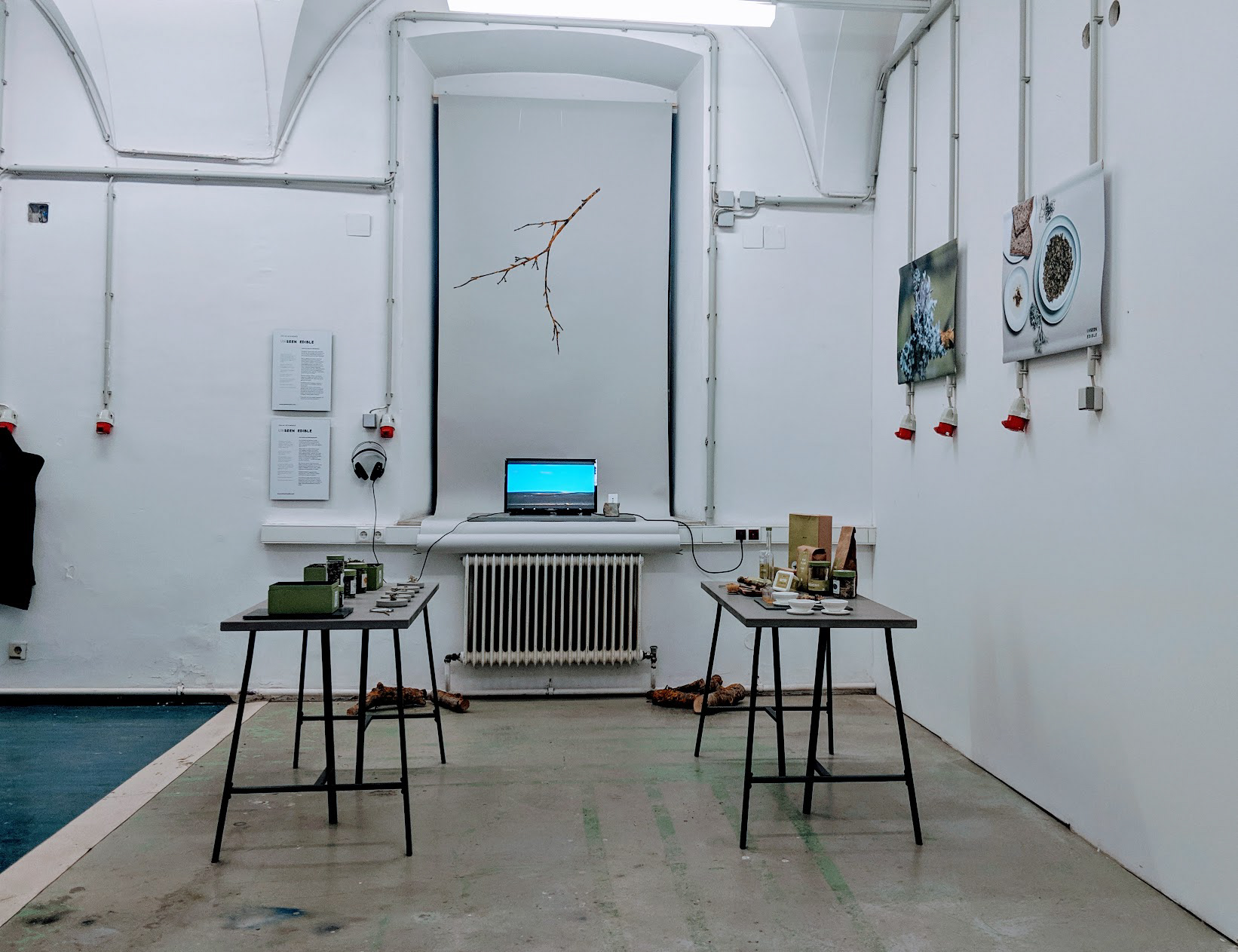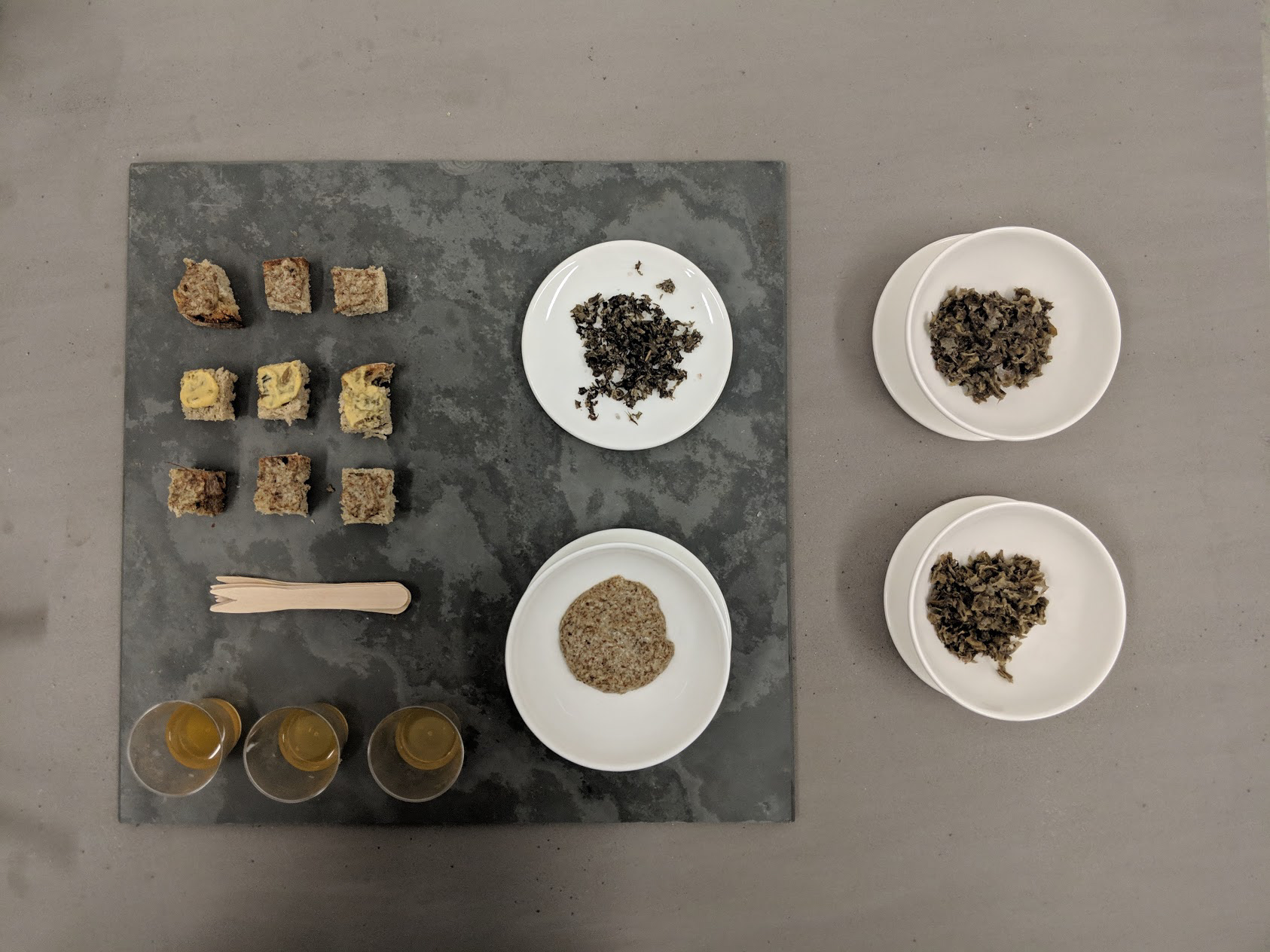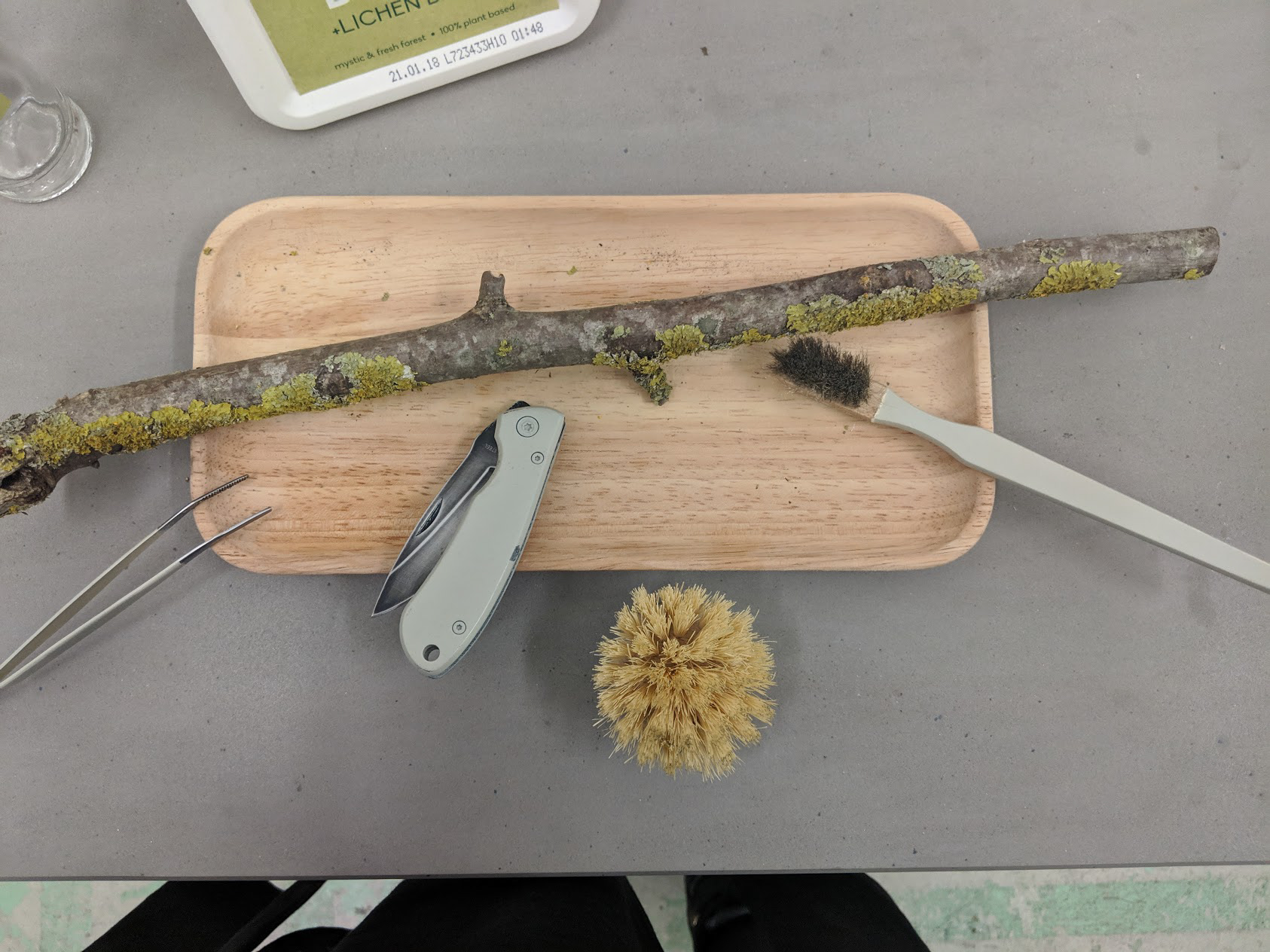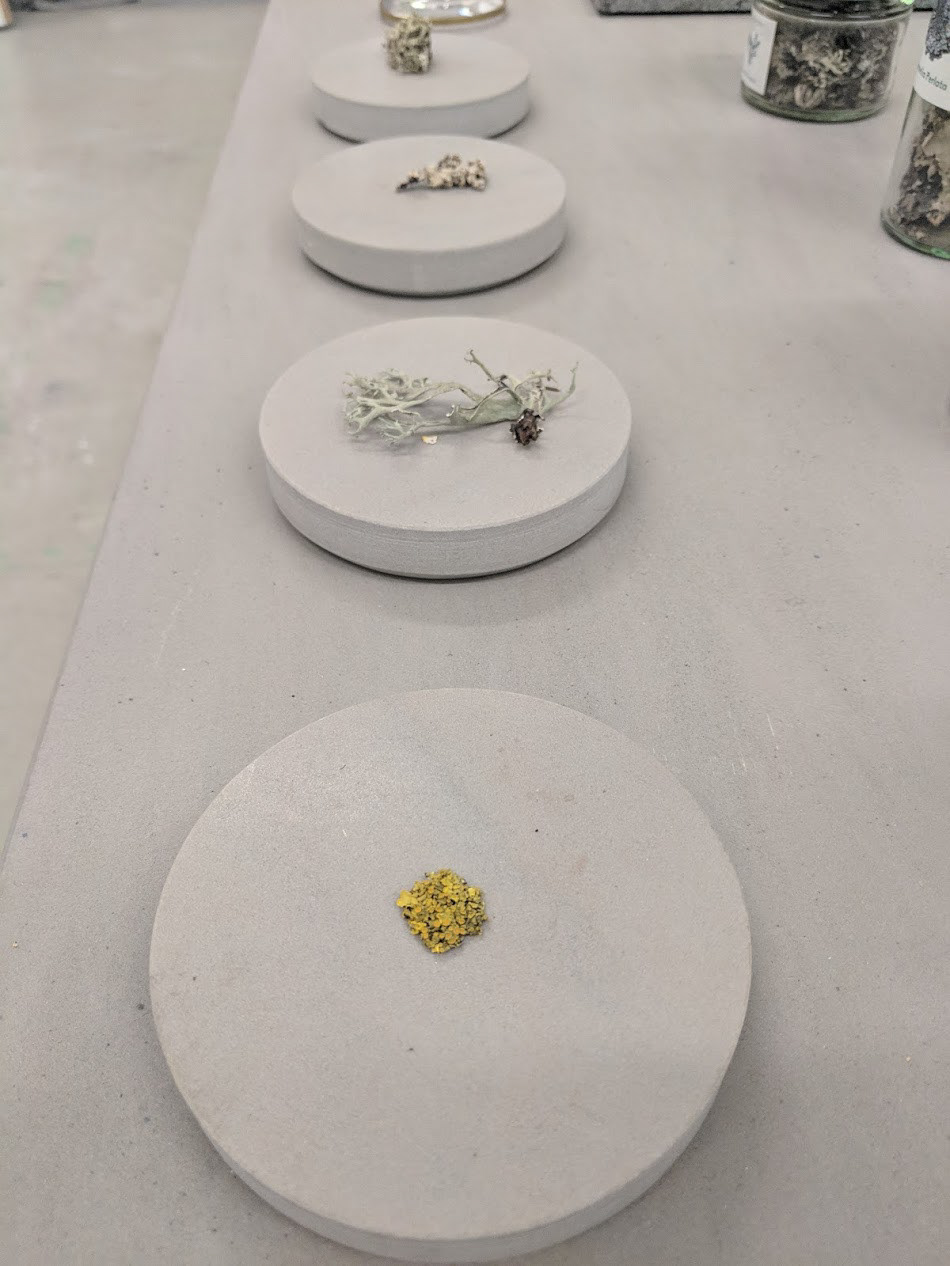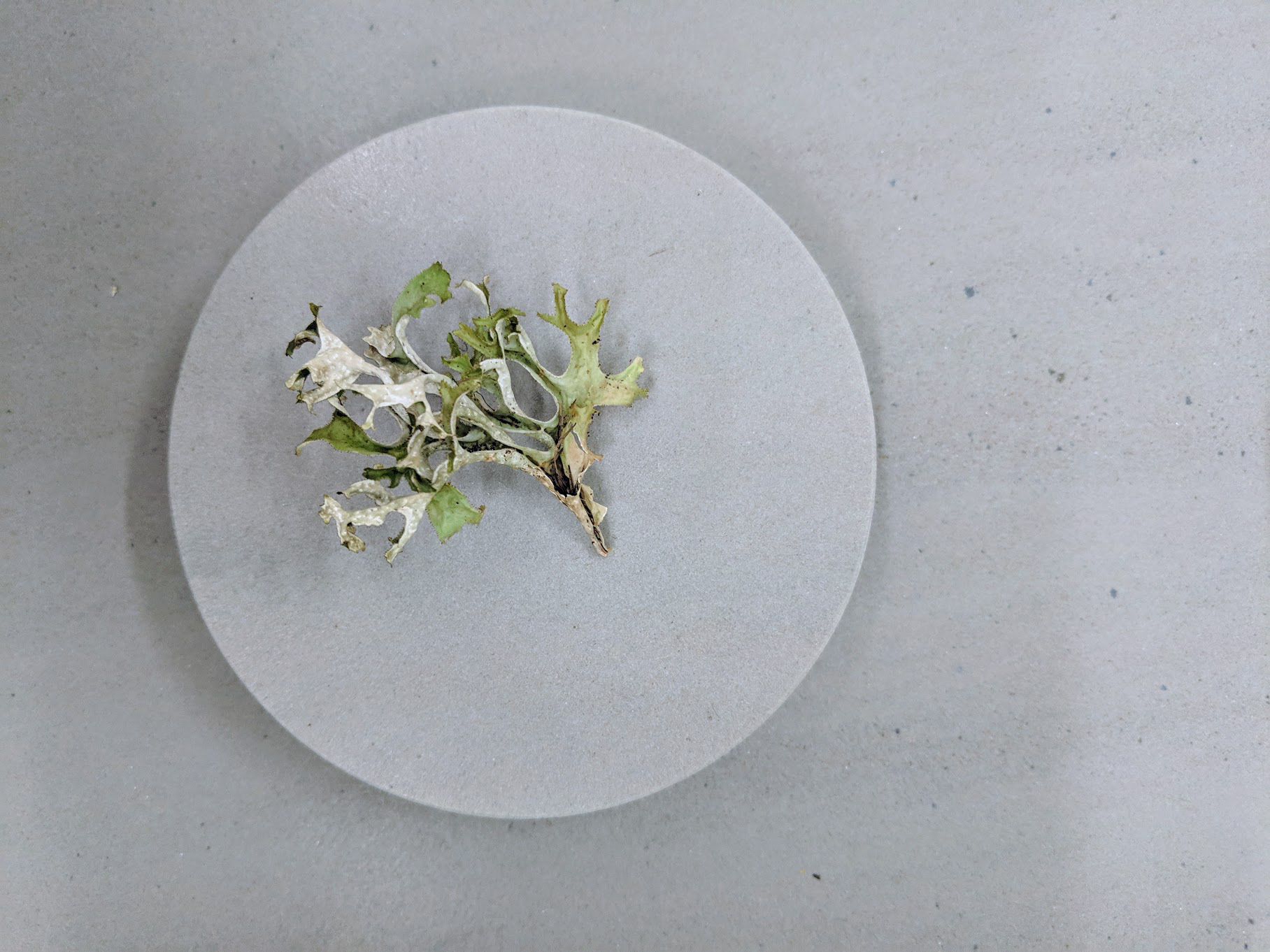 November 2018: The Essence -
some pictures of the exhibition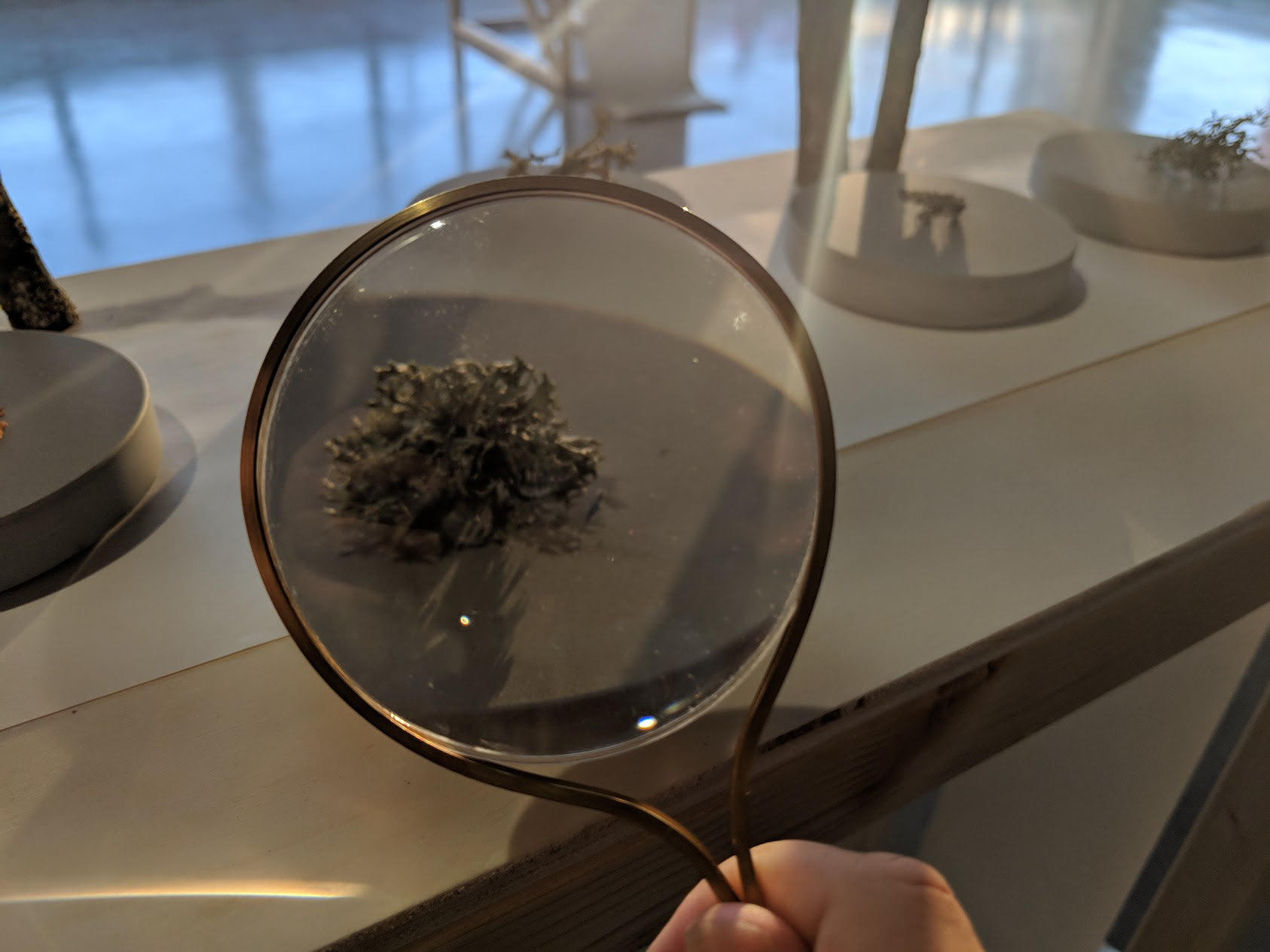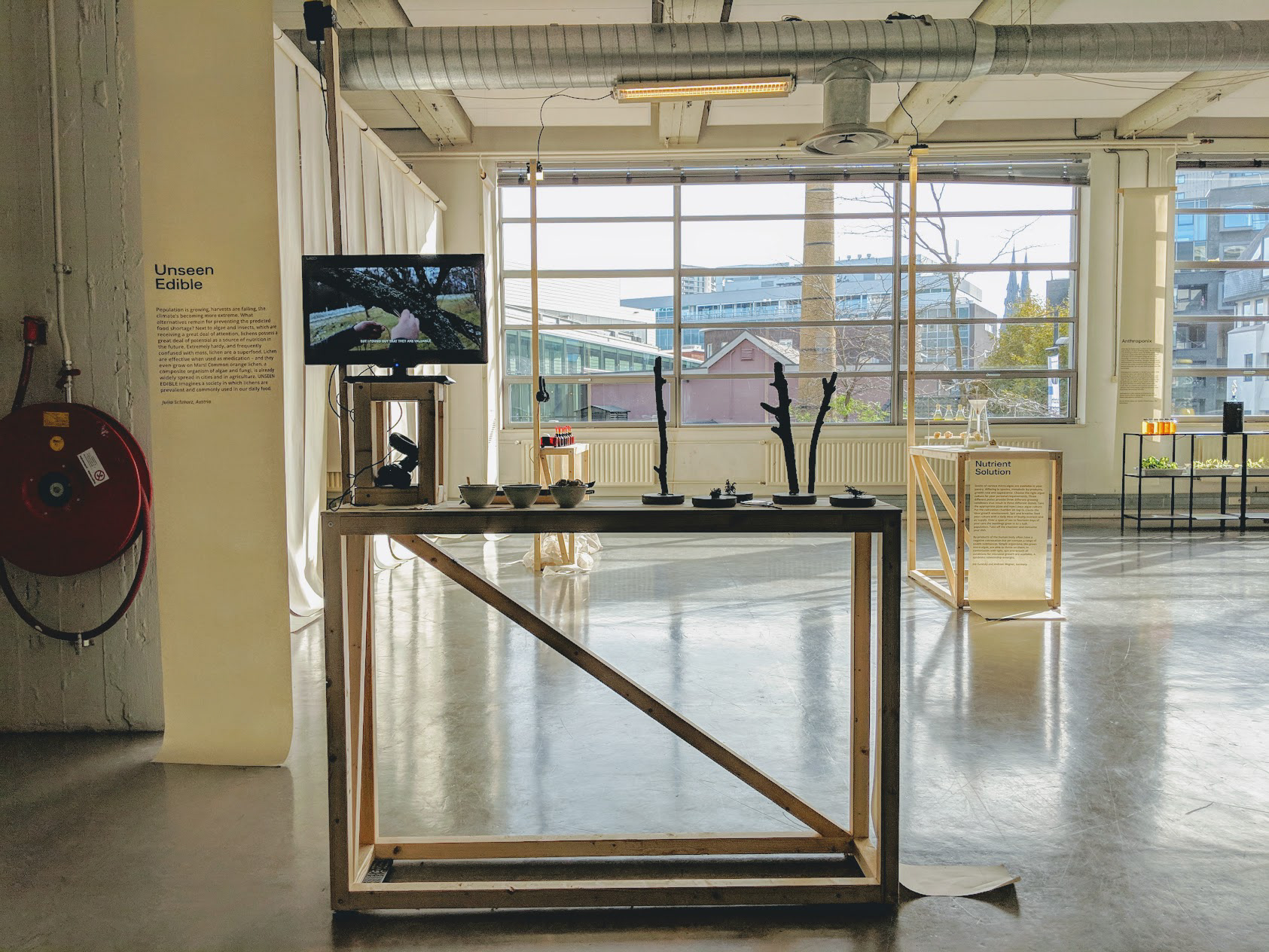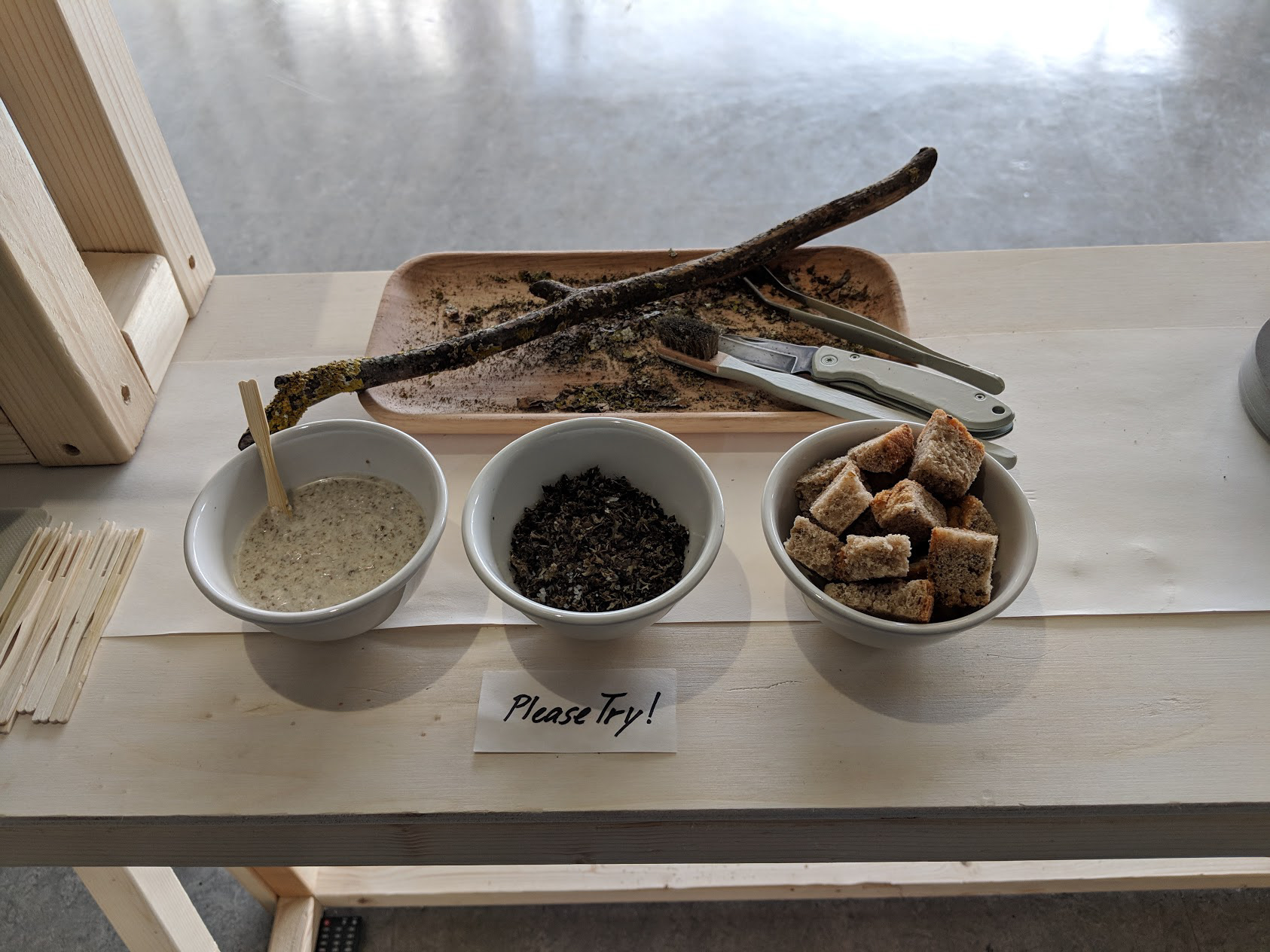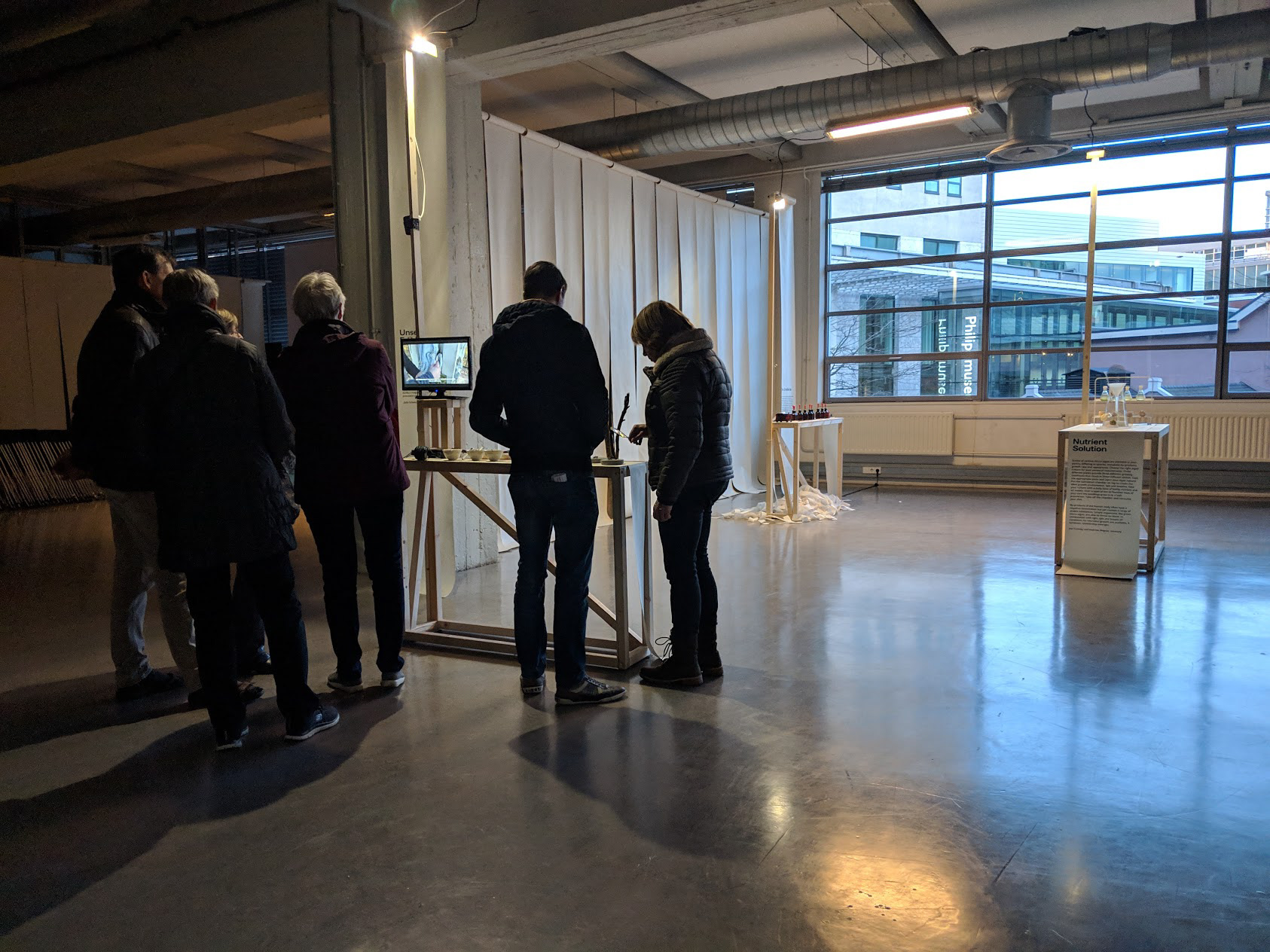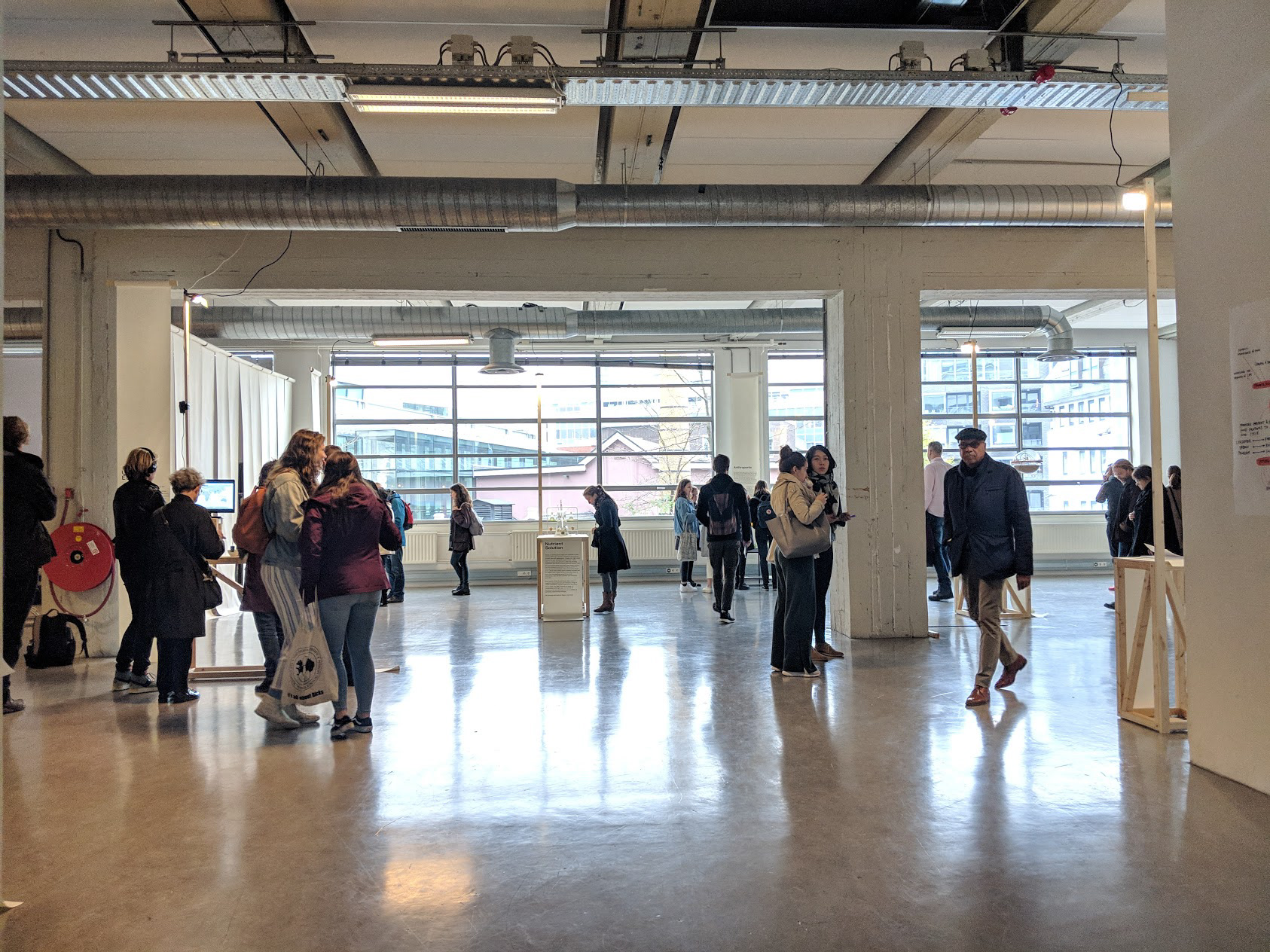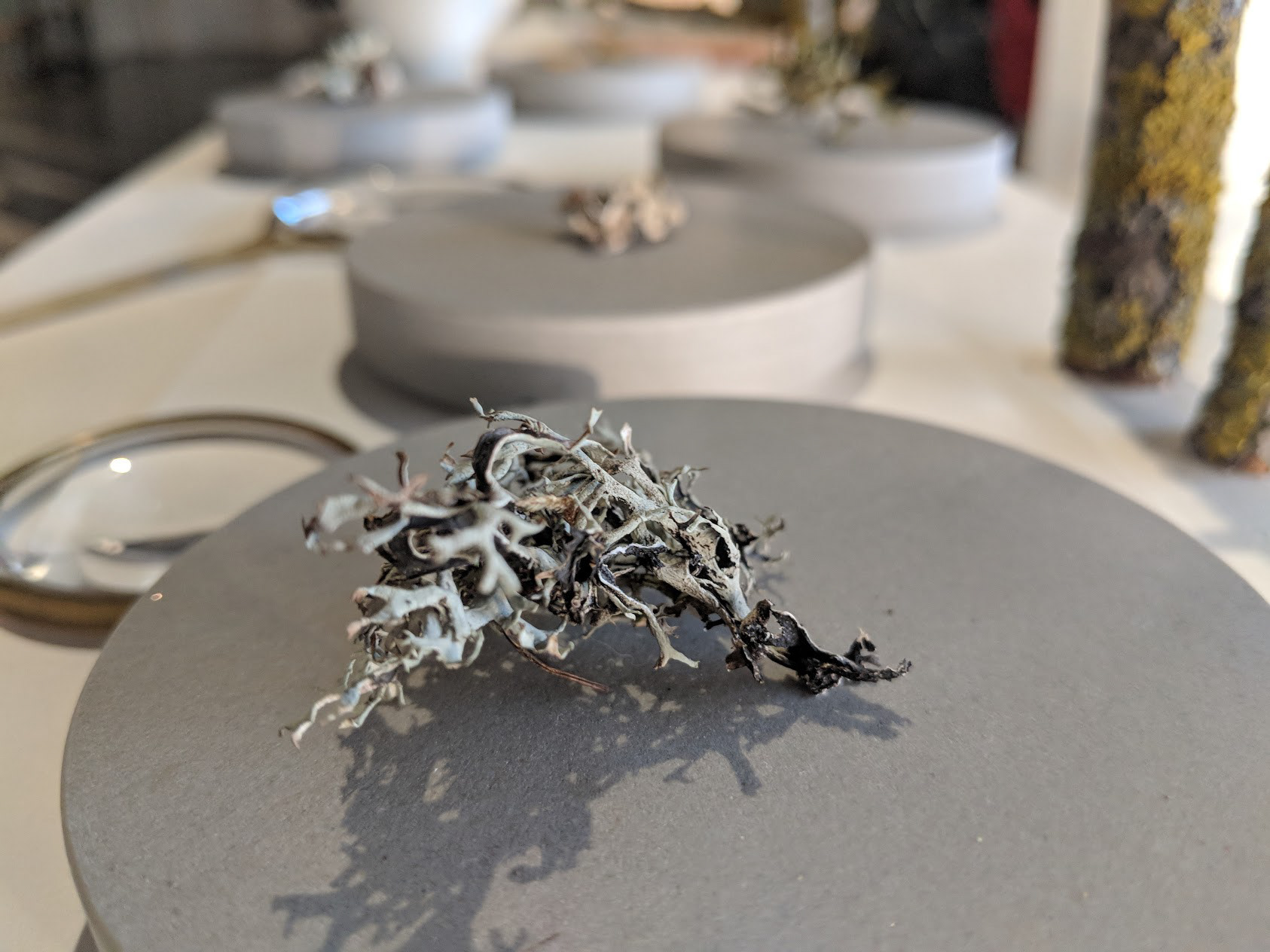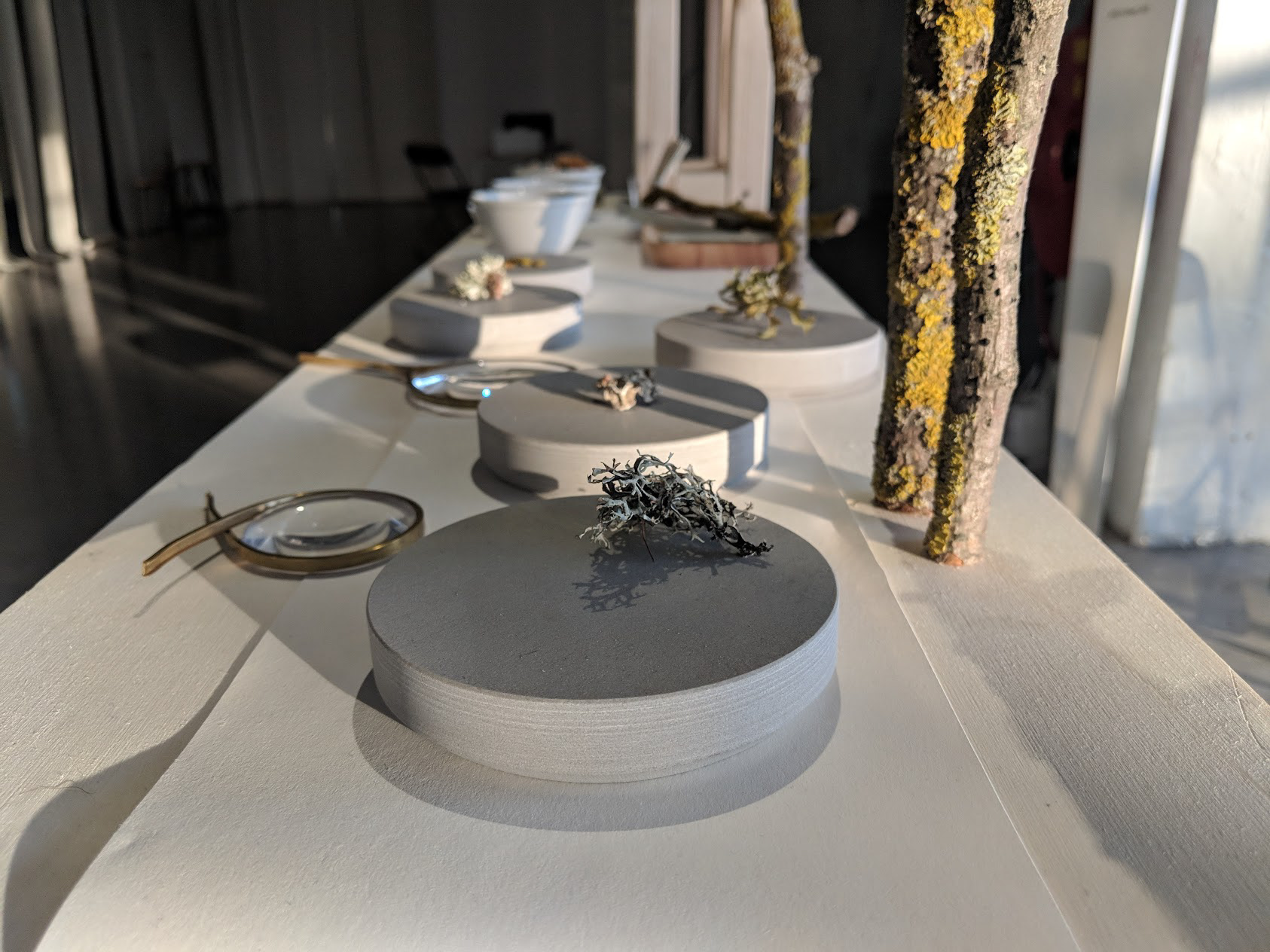 October 2018: EDIBLE INVISIBLE

by the Dutch Institute of Food and Design for Dutch Design Week:
-

curator Marije Vogelzang
I was invited to display Unseen Edible. Some tasting samples and interactions with magnifier glasses by Lisa Hofer.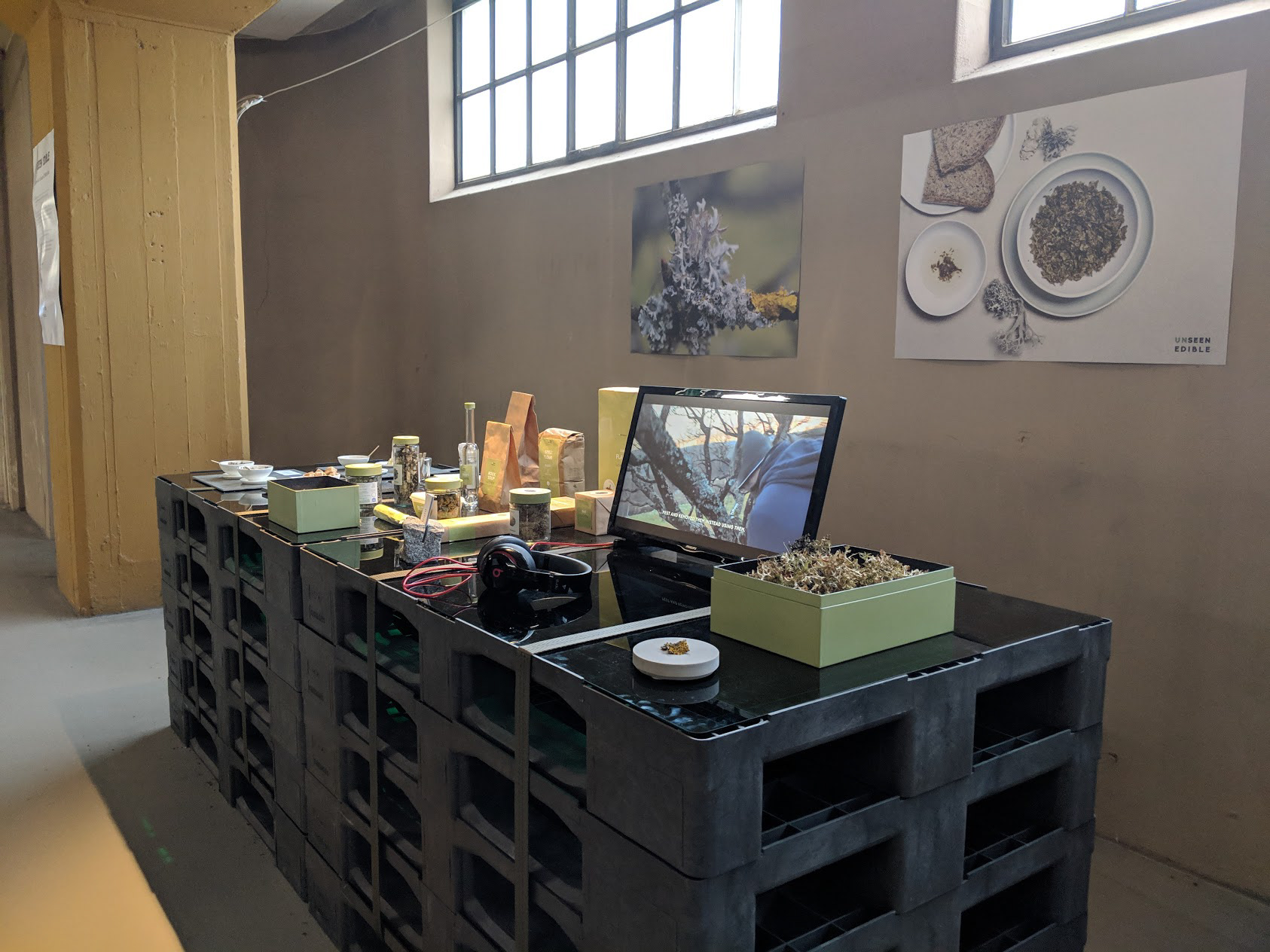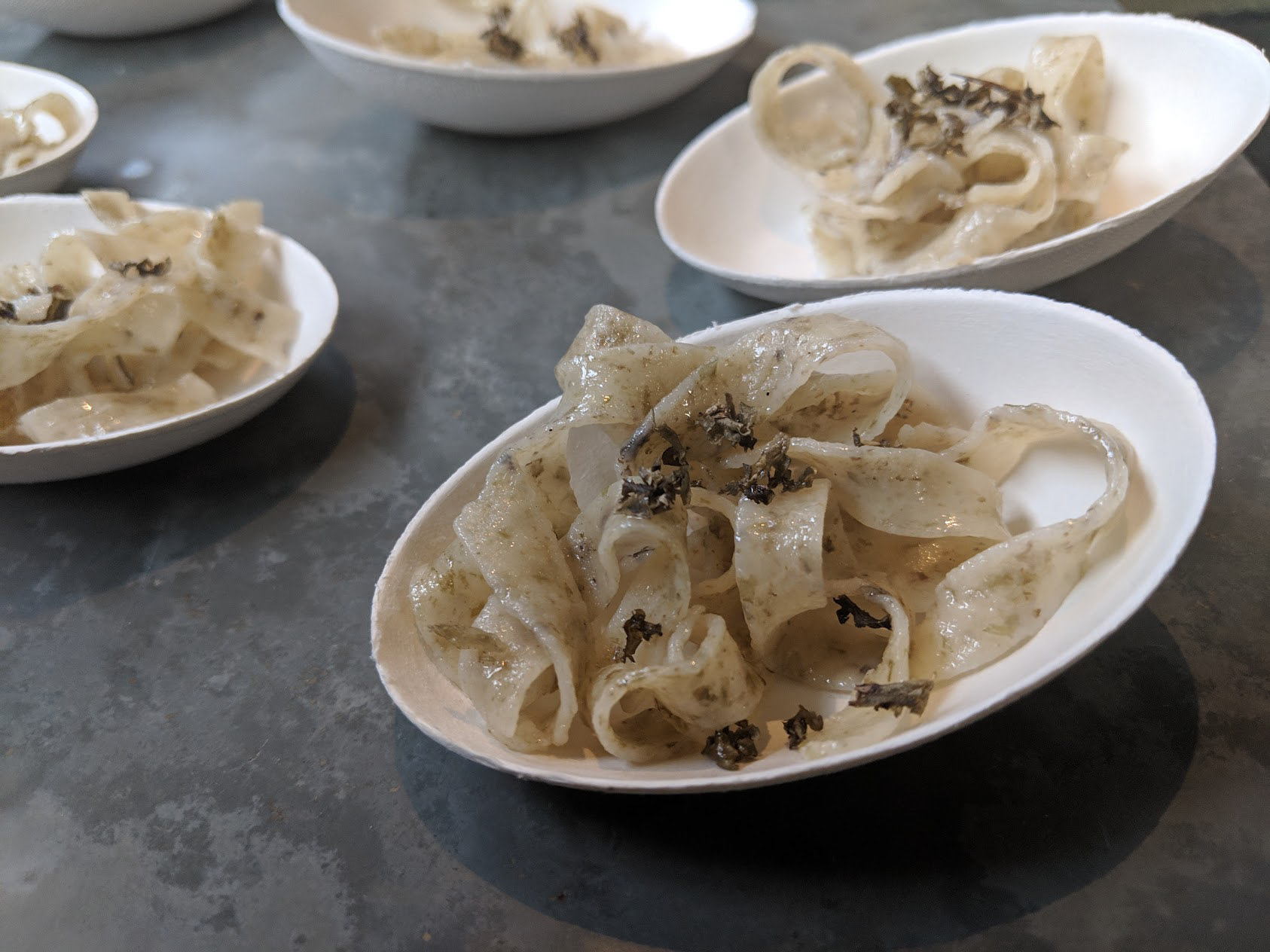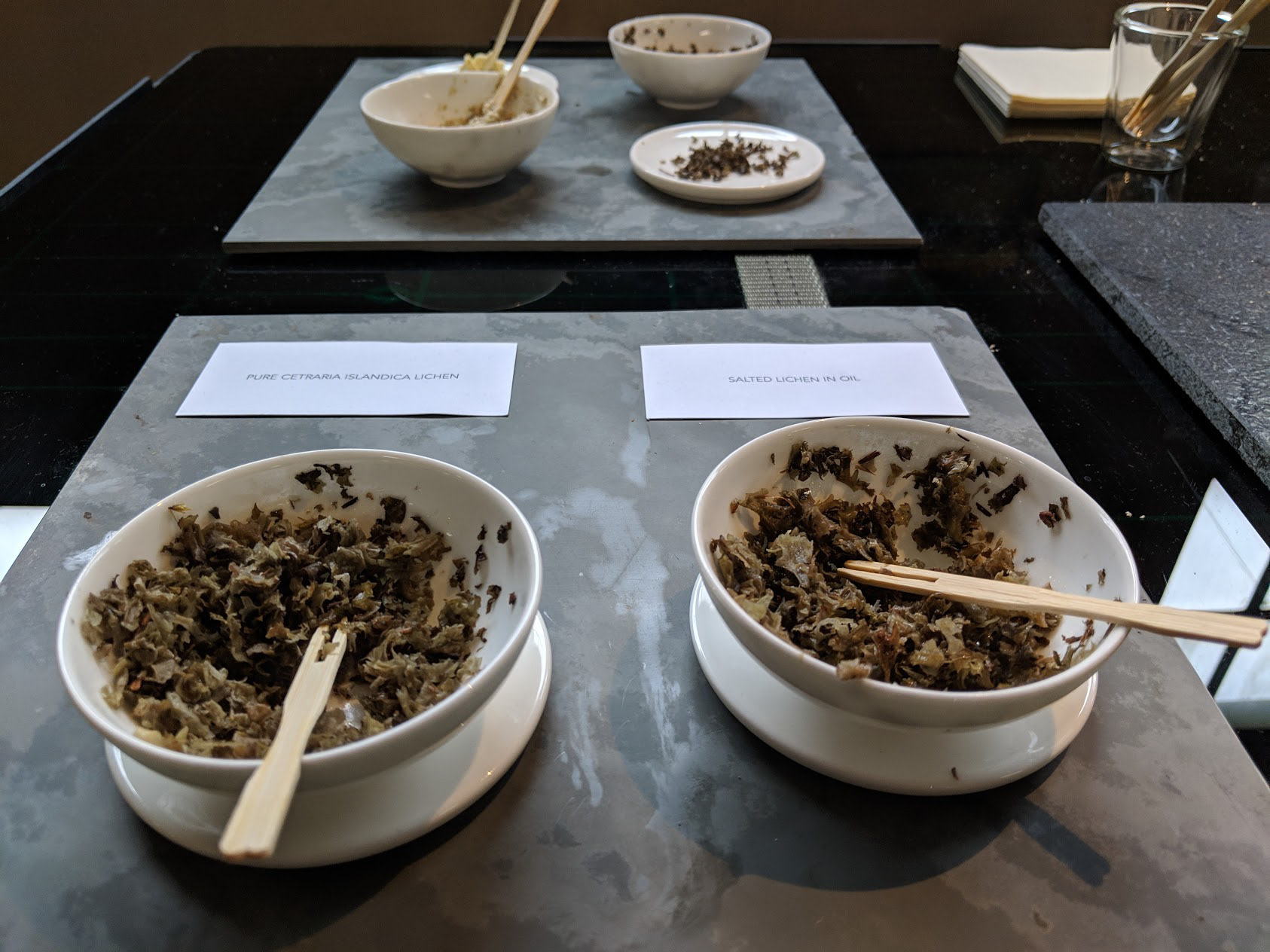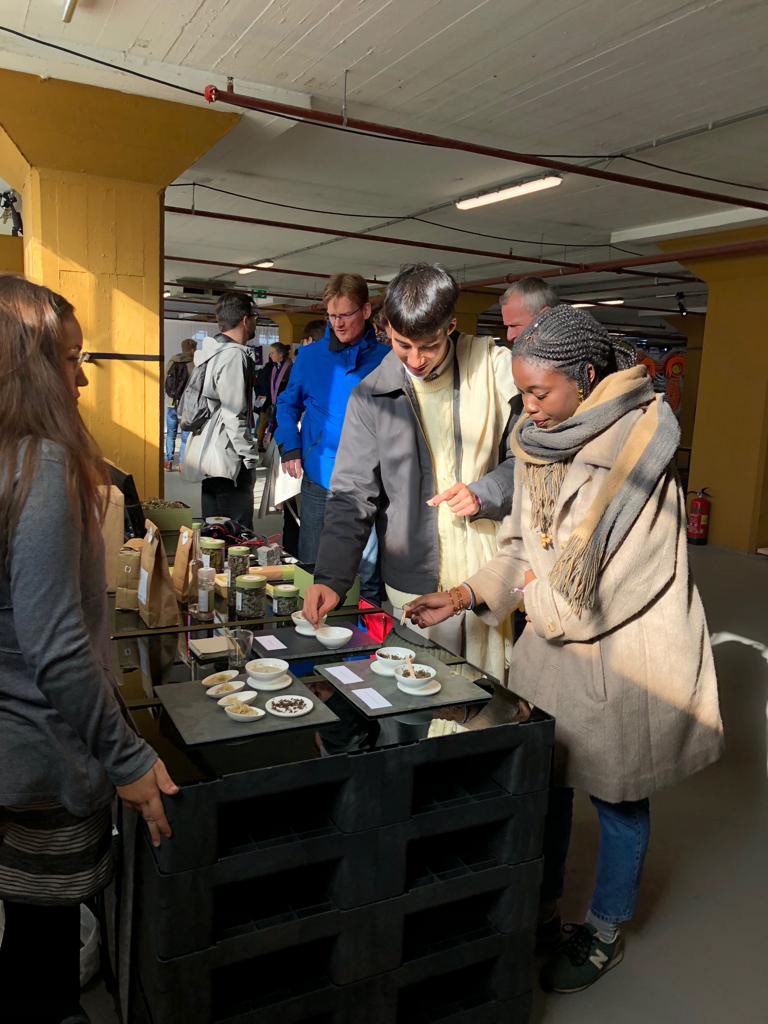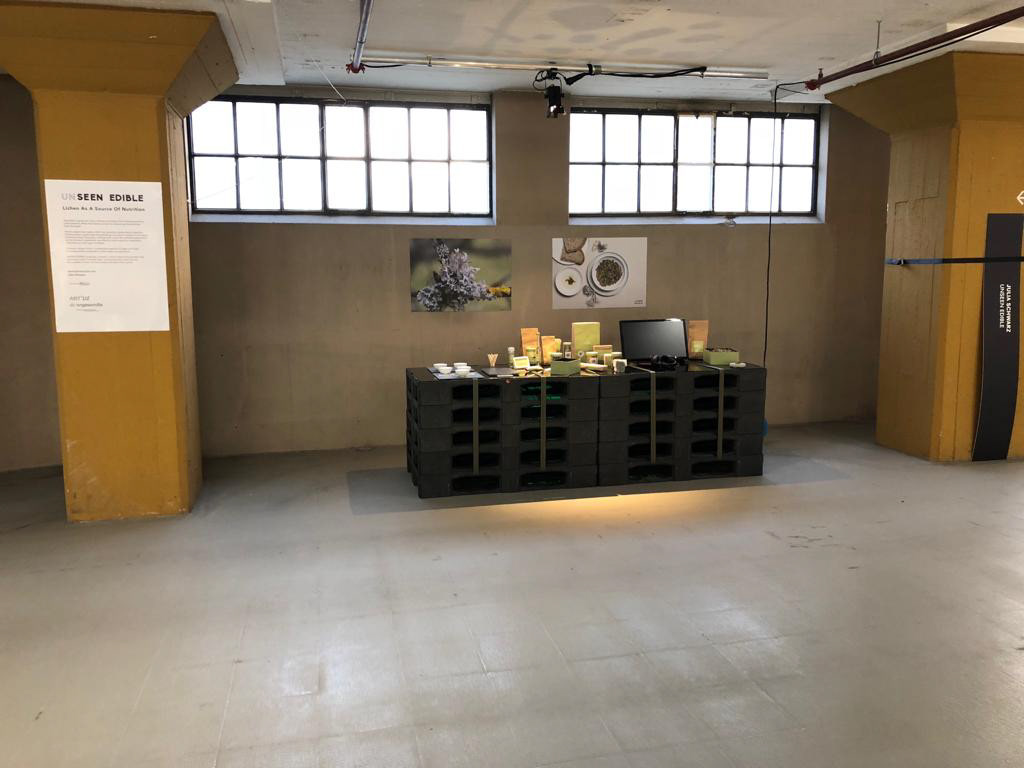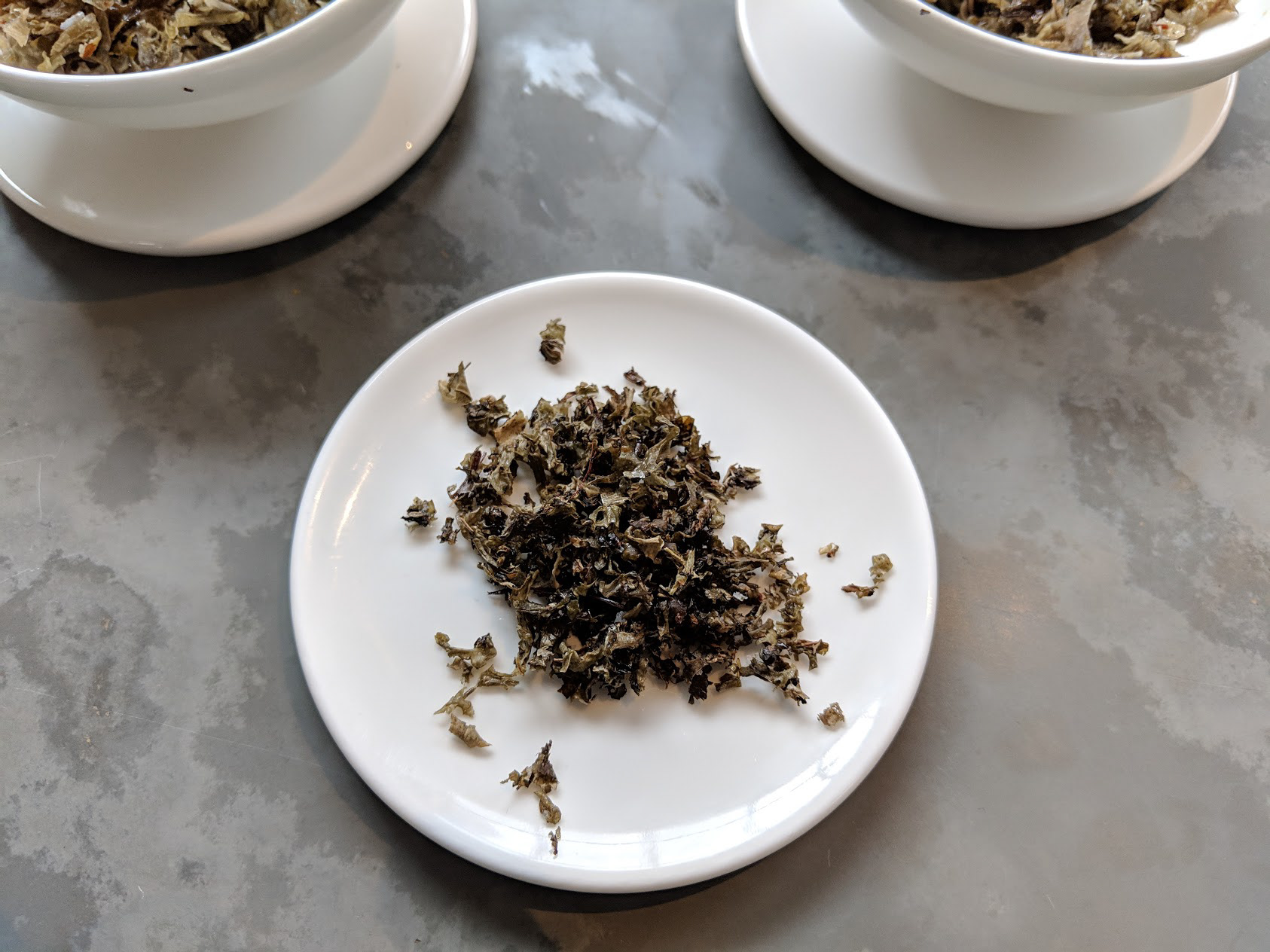 October 2018 Dutch Design Week
- Het Veem - some impressions of the exhibition and lichen tasting. Got some materials from Stein Schwarz and displayed for University of applied Arts Vienna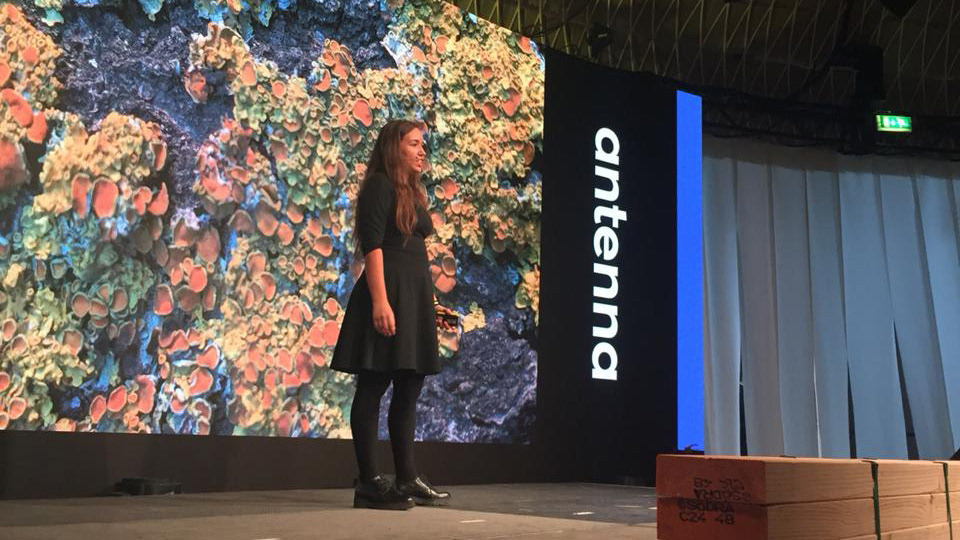 October 2018 : Antenna Conference at Dutch Design Week 
Design Indaba made a selection of 20 design graduates from around the world. I had the honor to be one of them and was invited to talk about my graduation project UNSEEN EDIBLE at the Dutch Design Week.
Fotocredit: Antenna/Design Indaba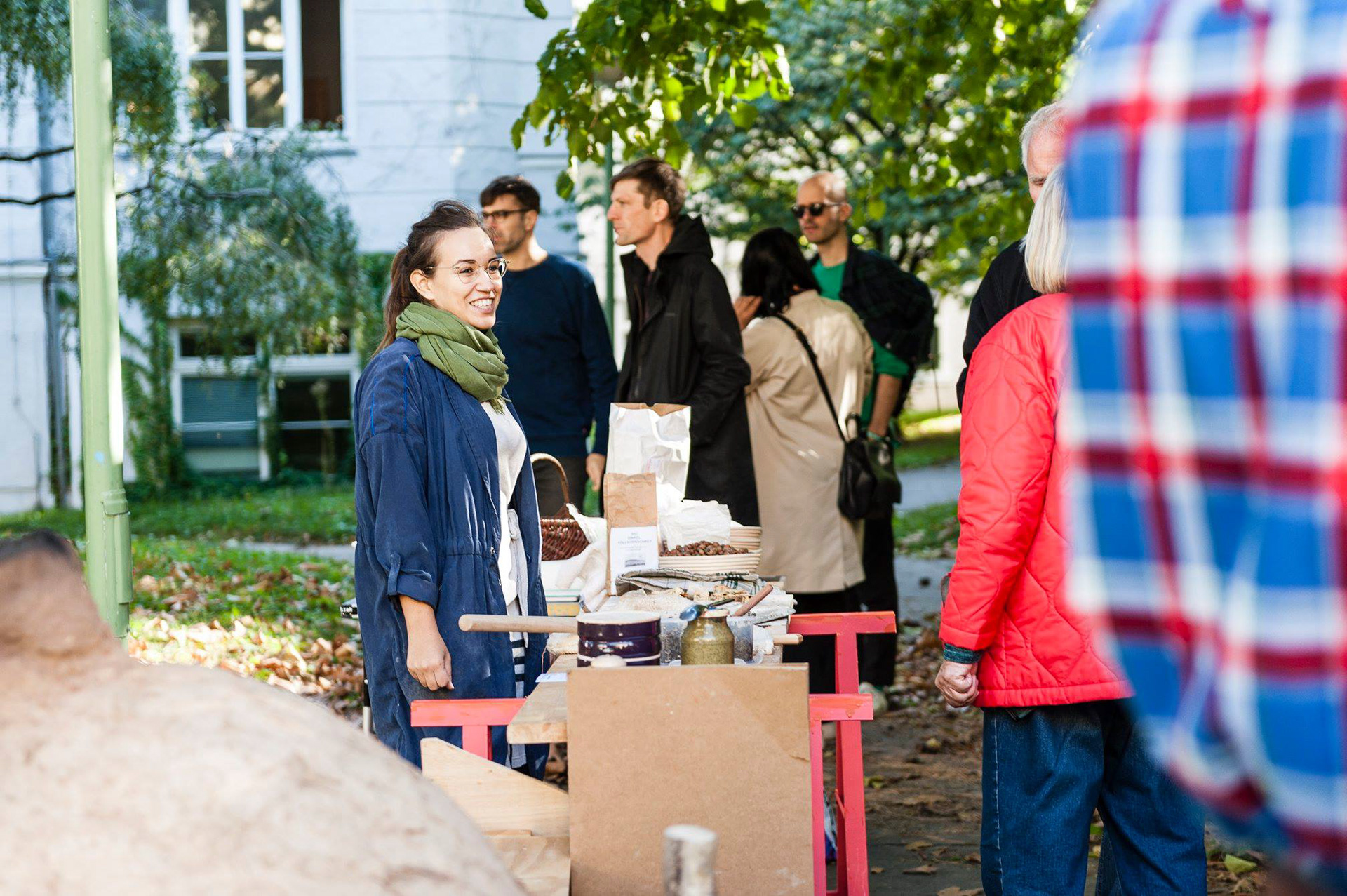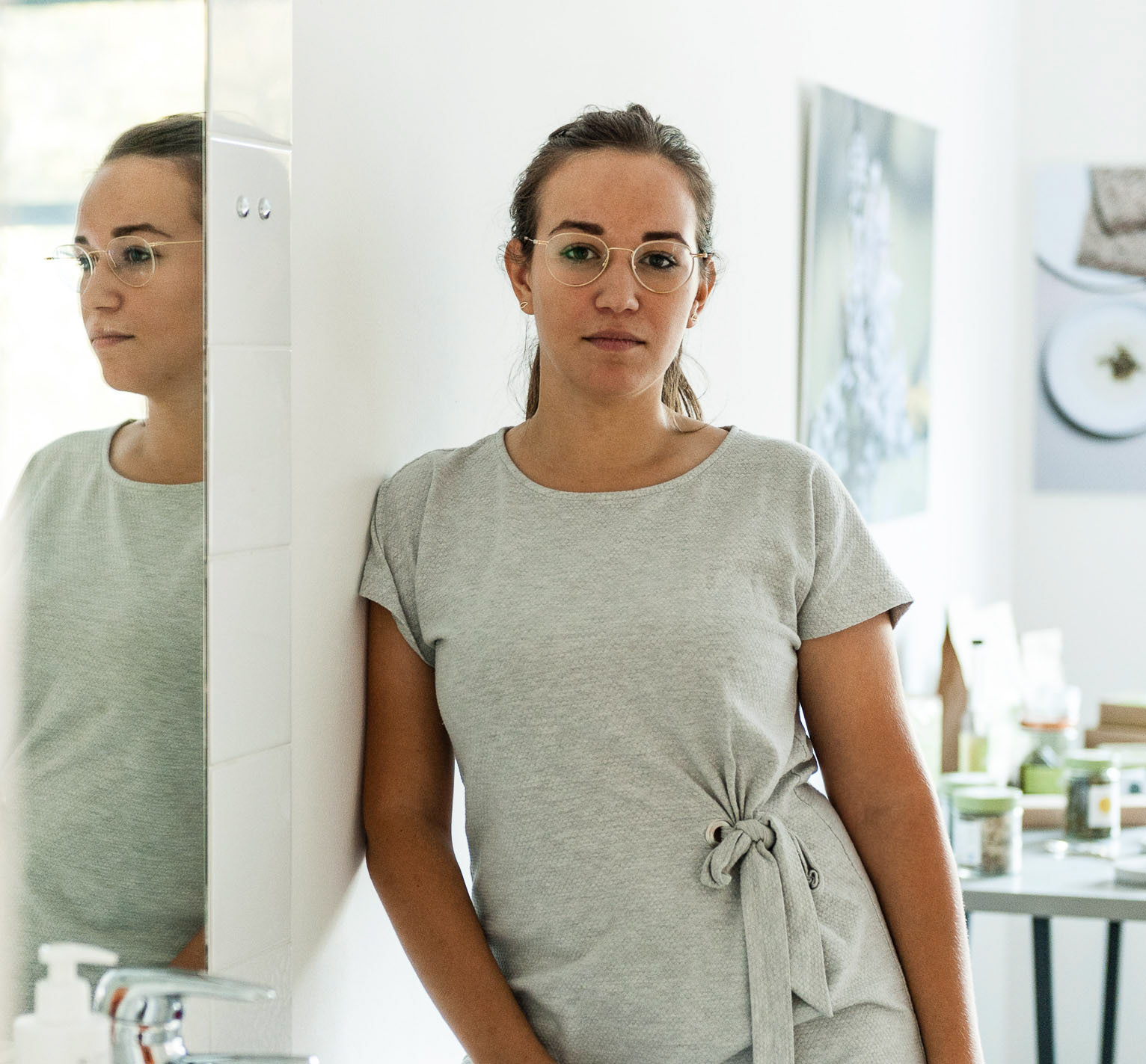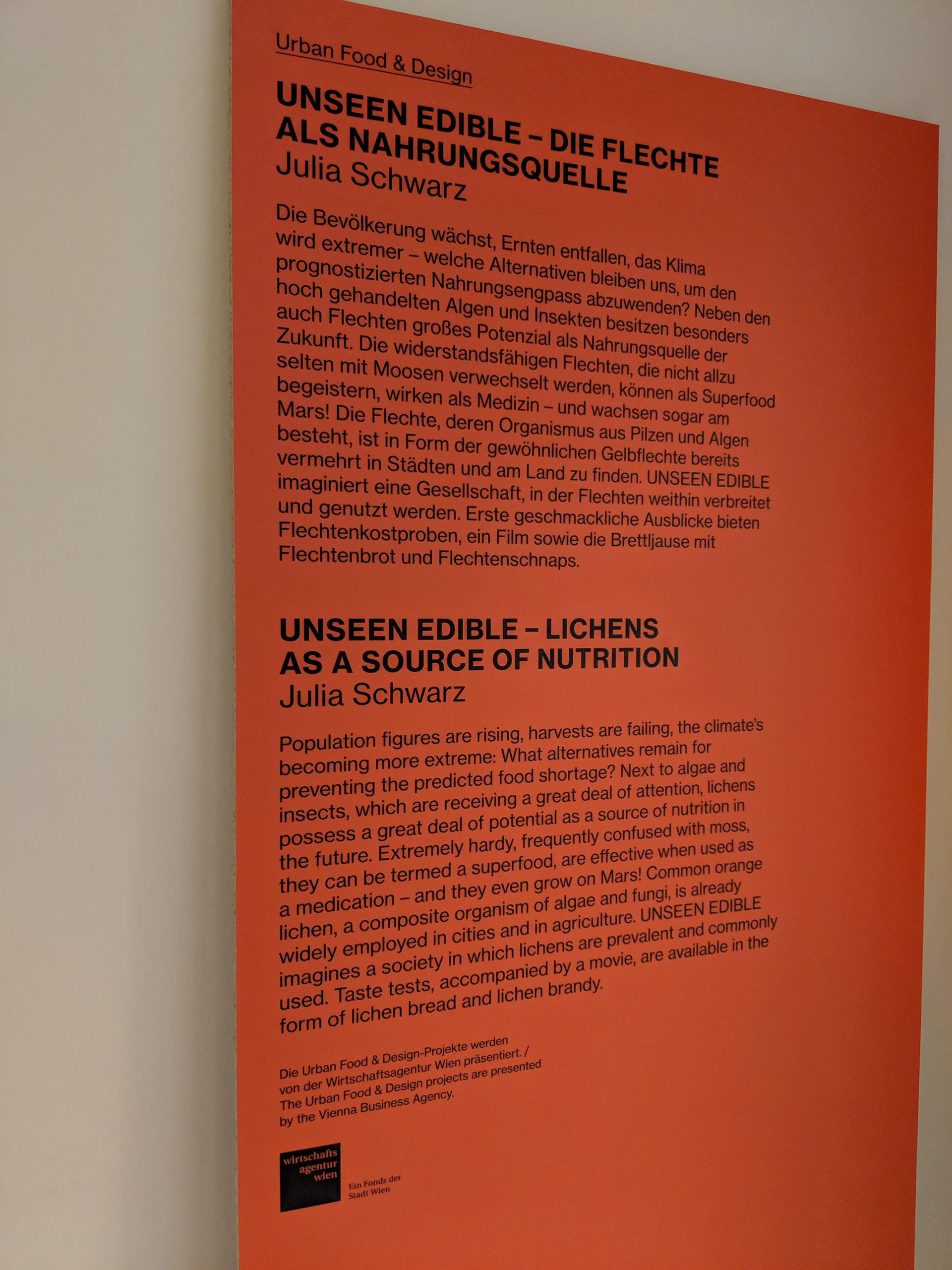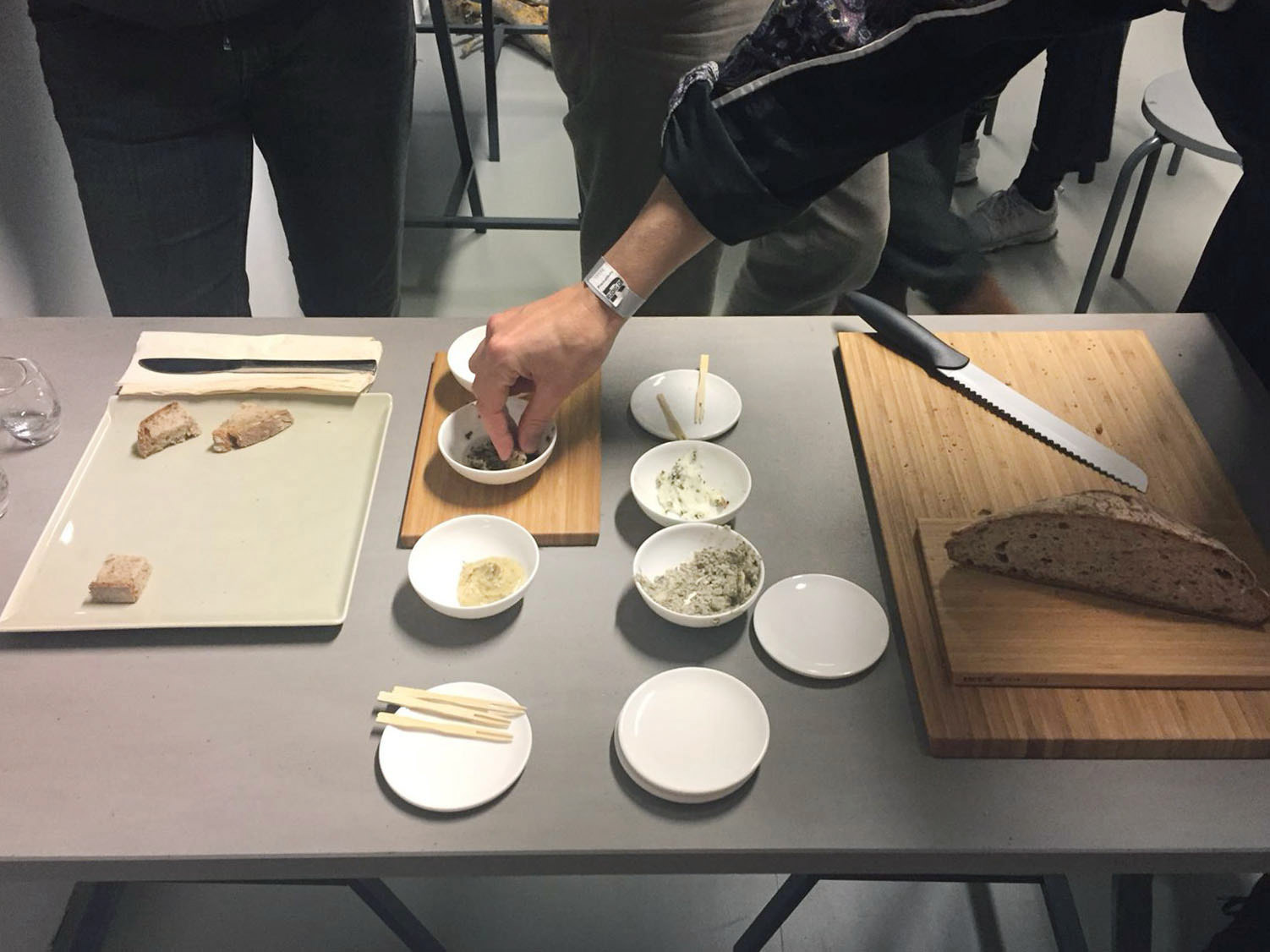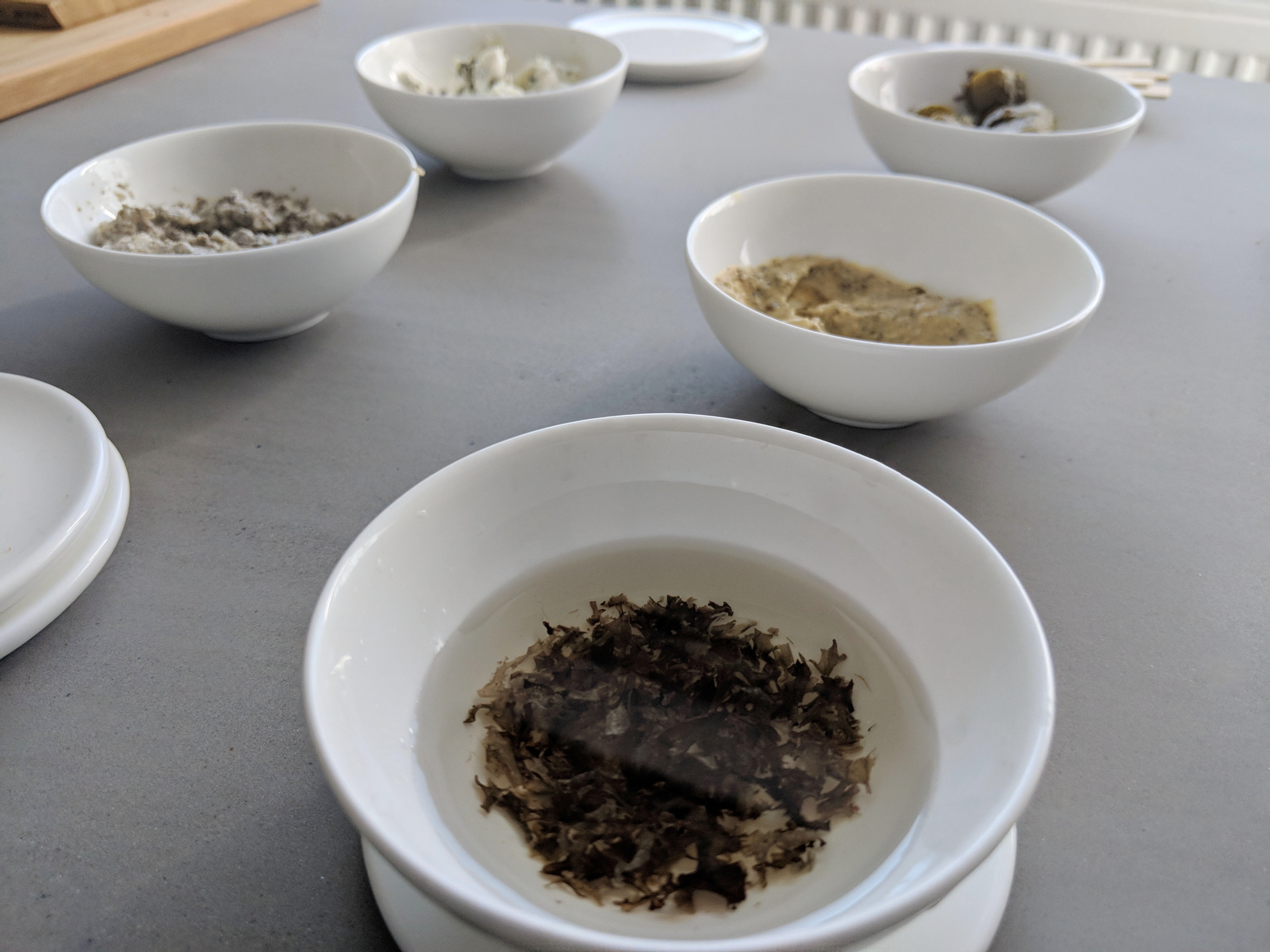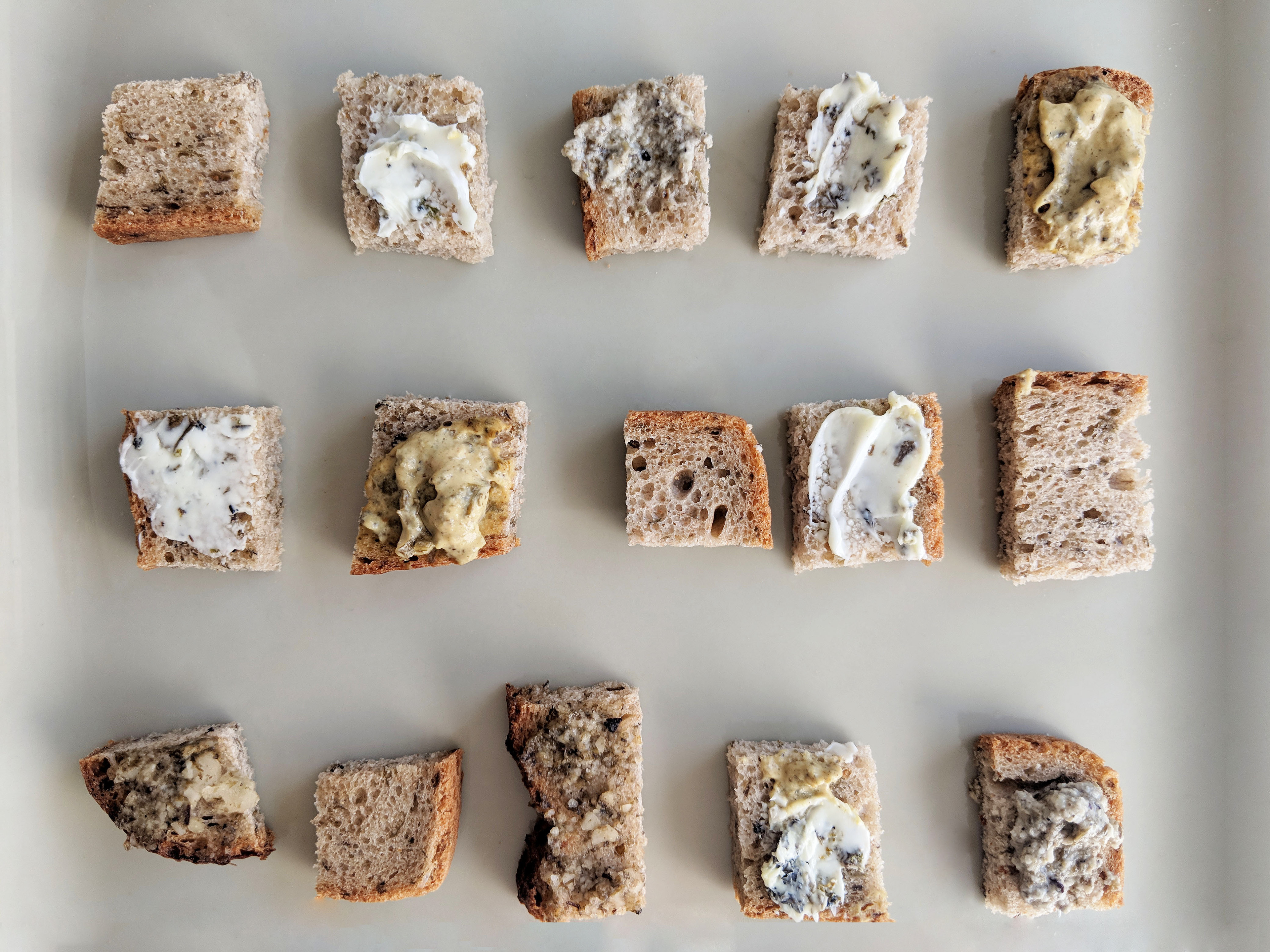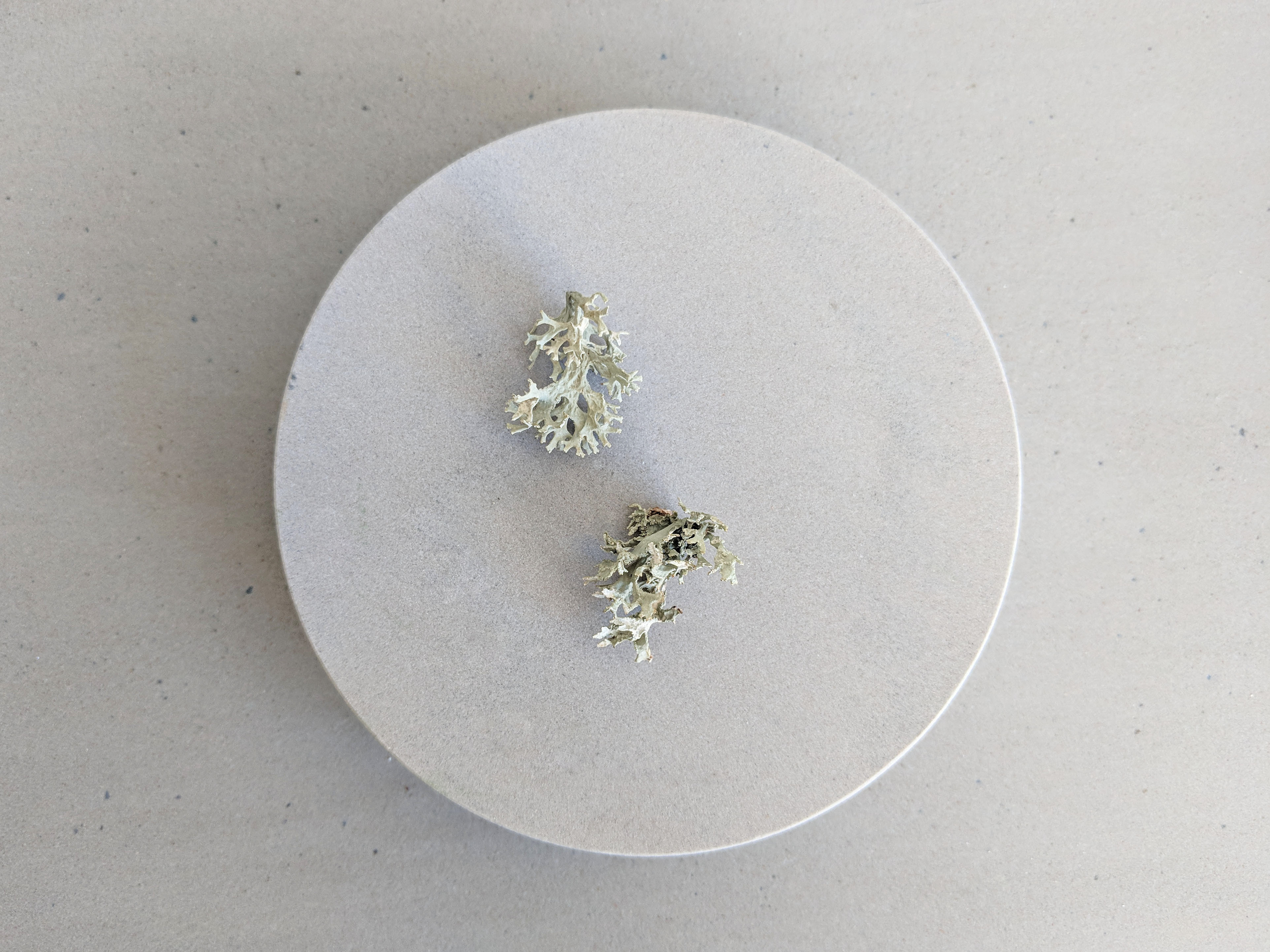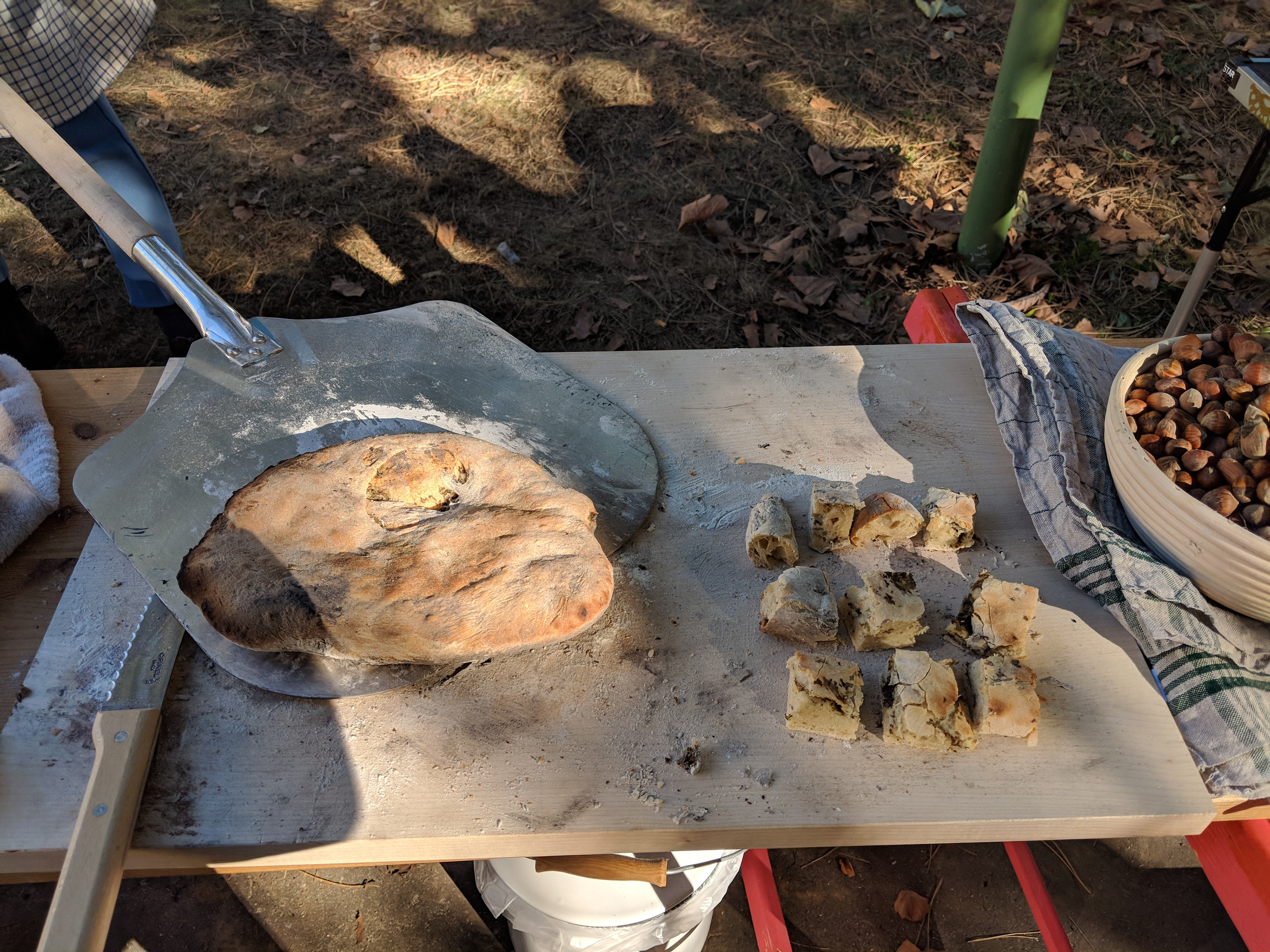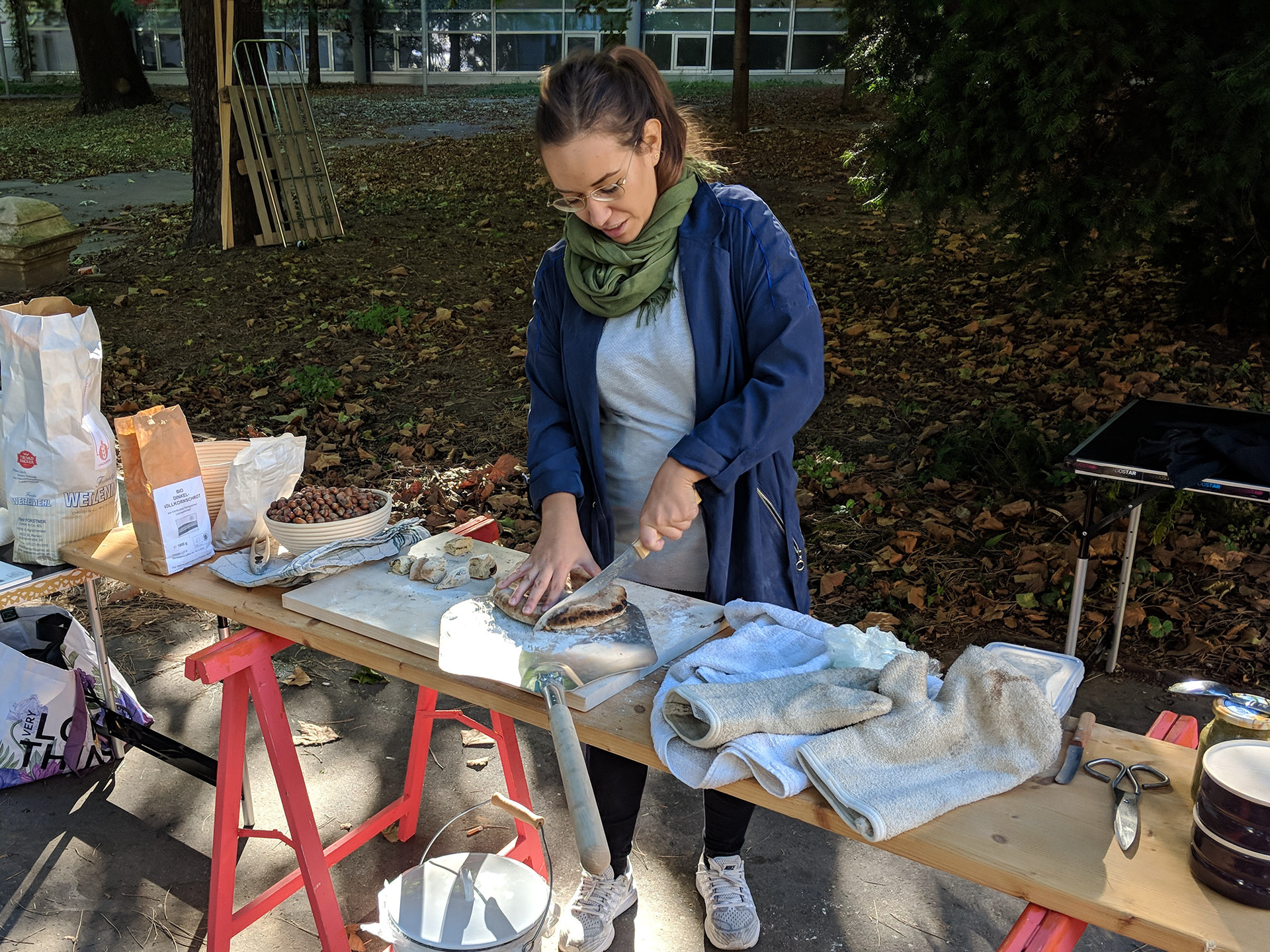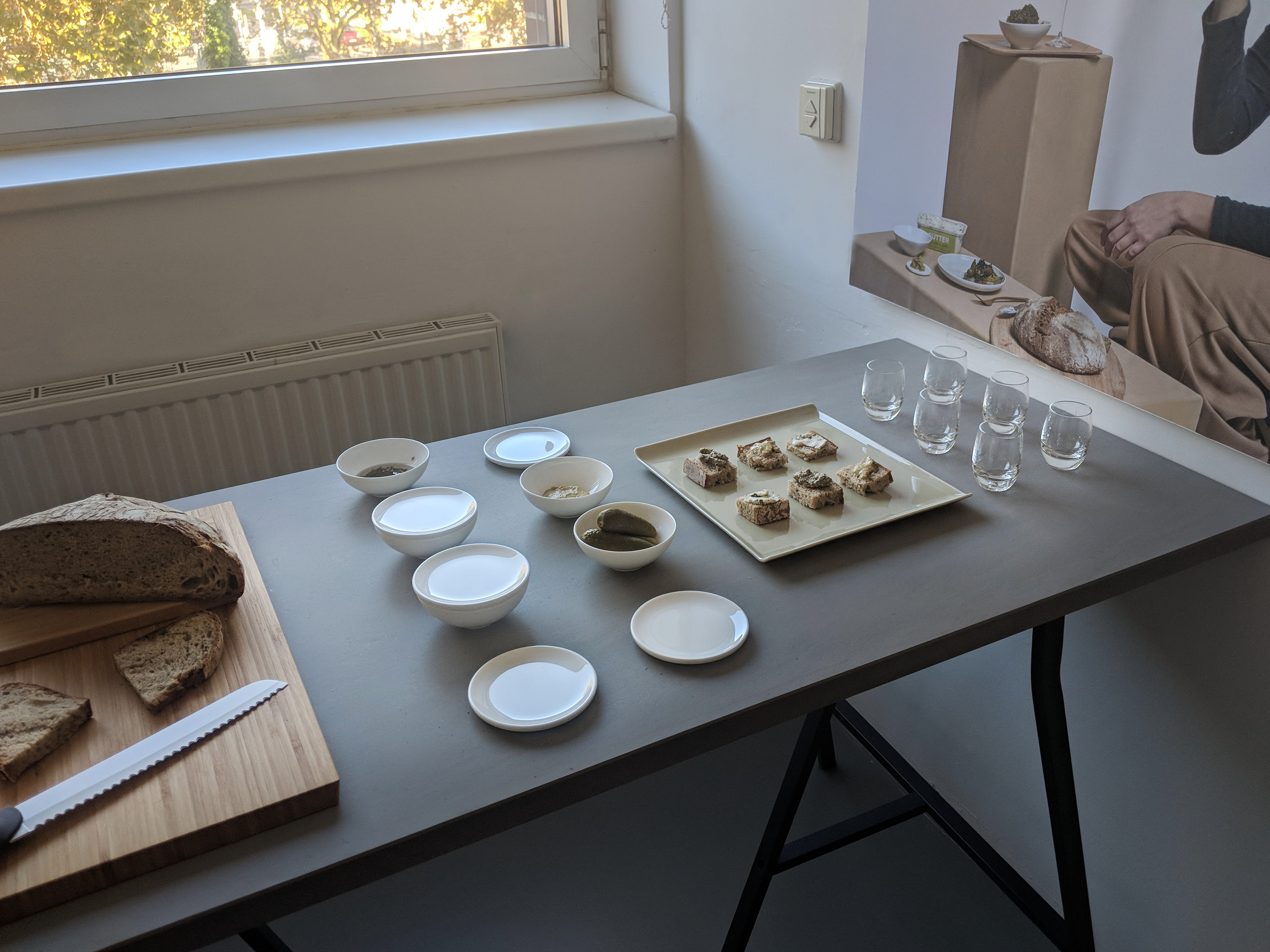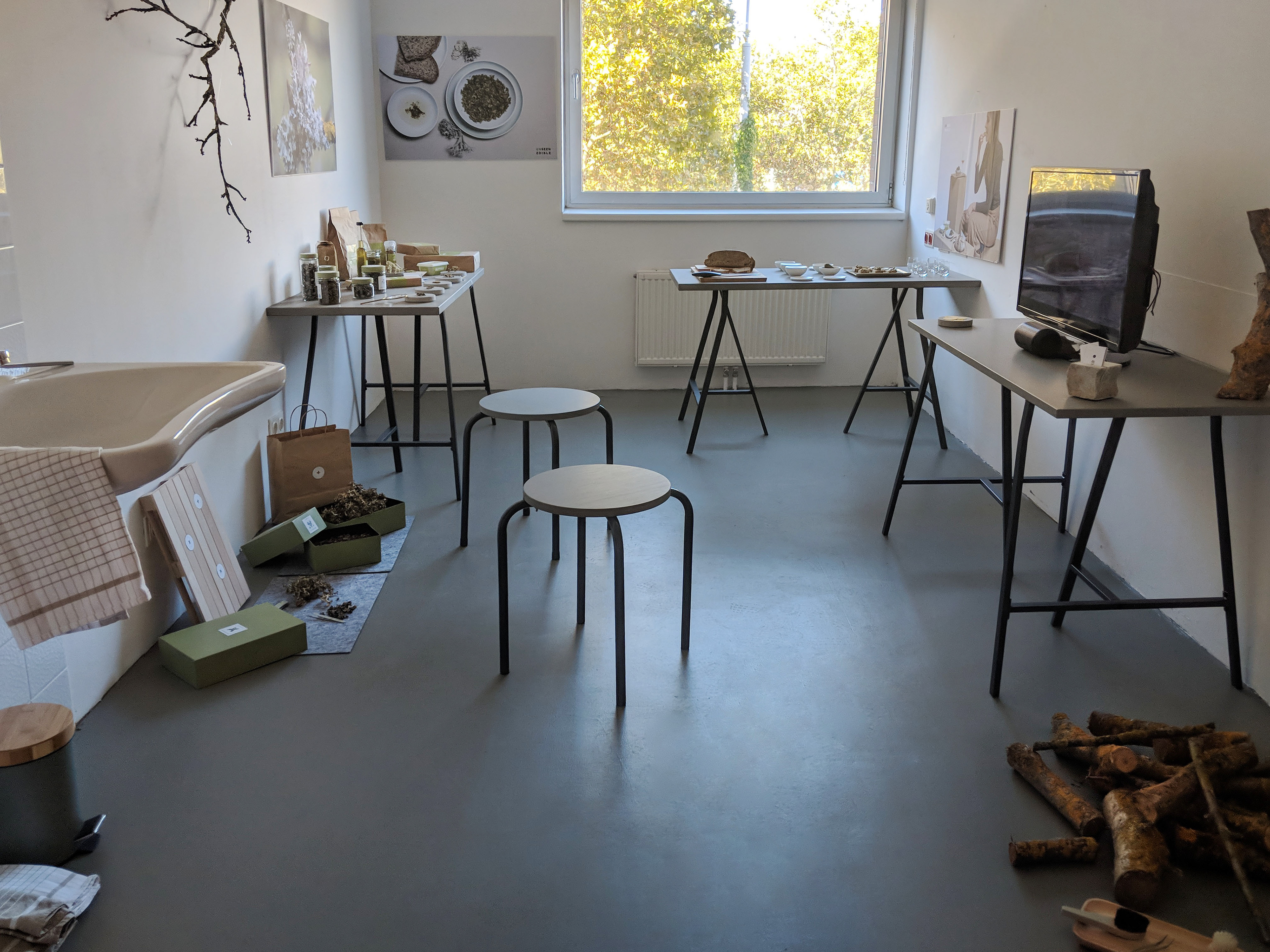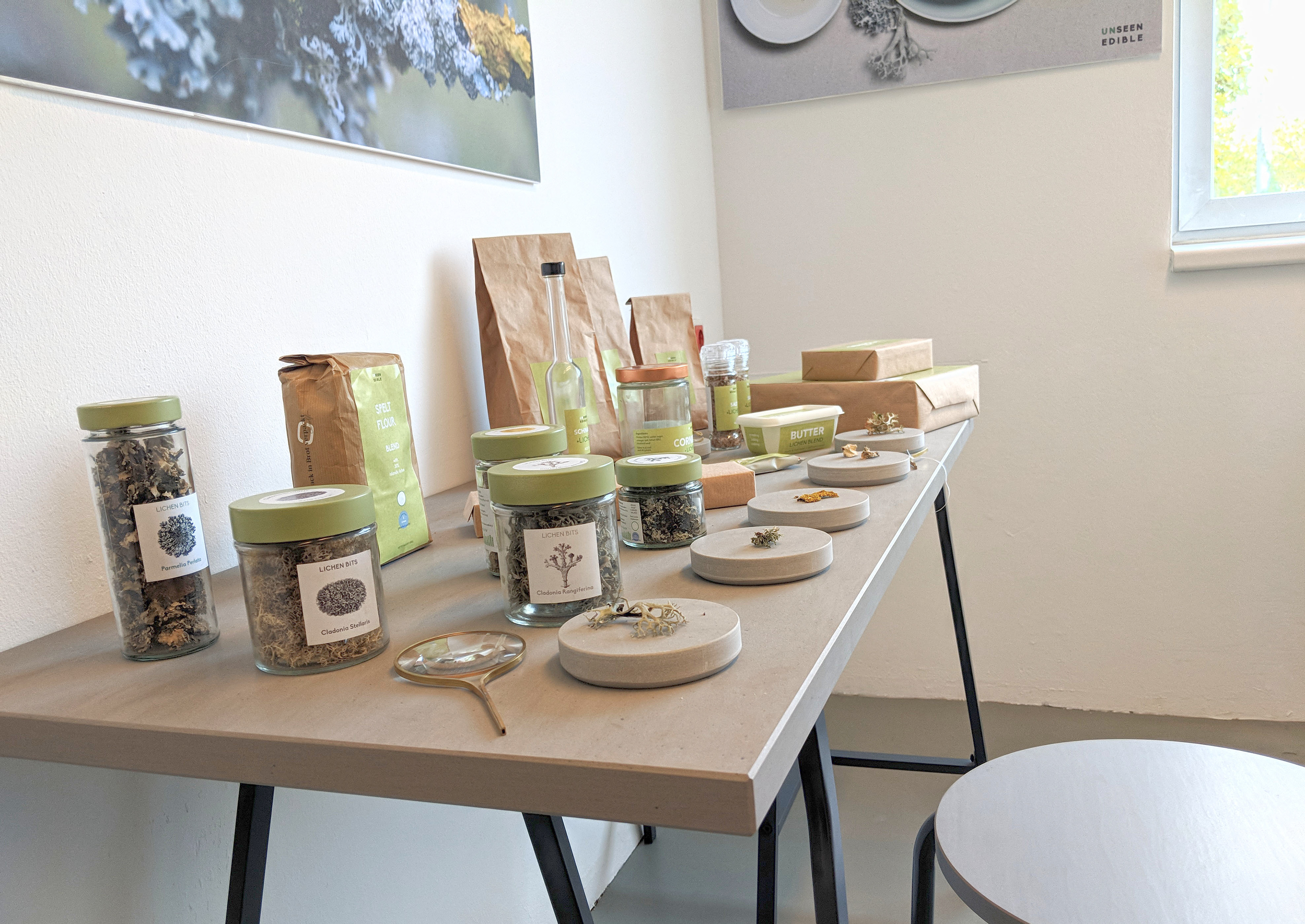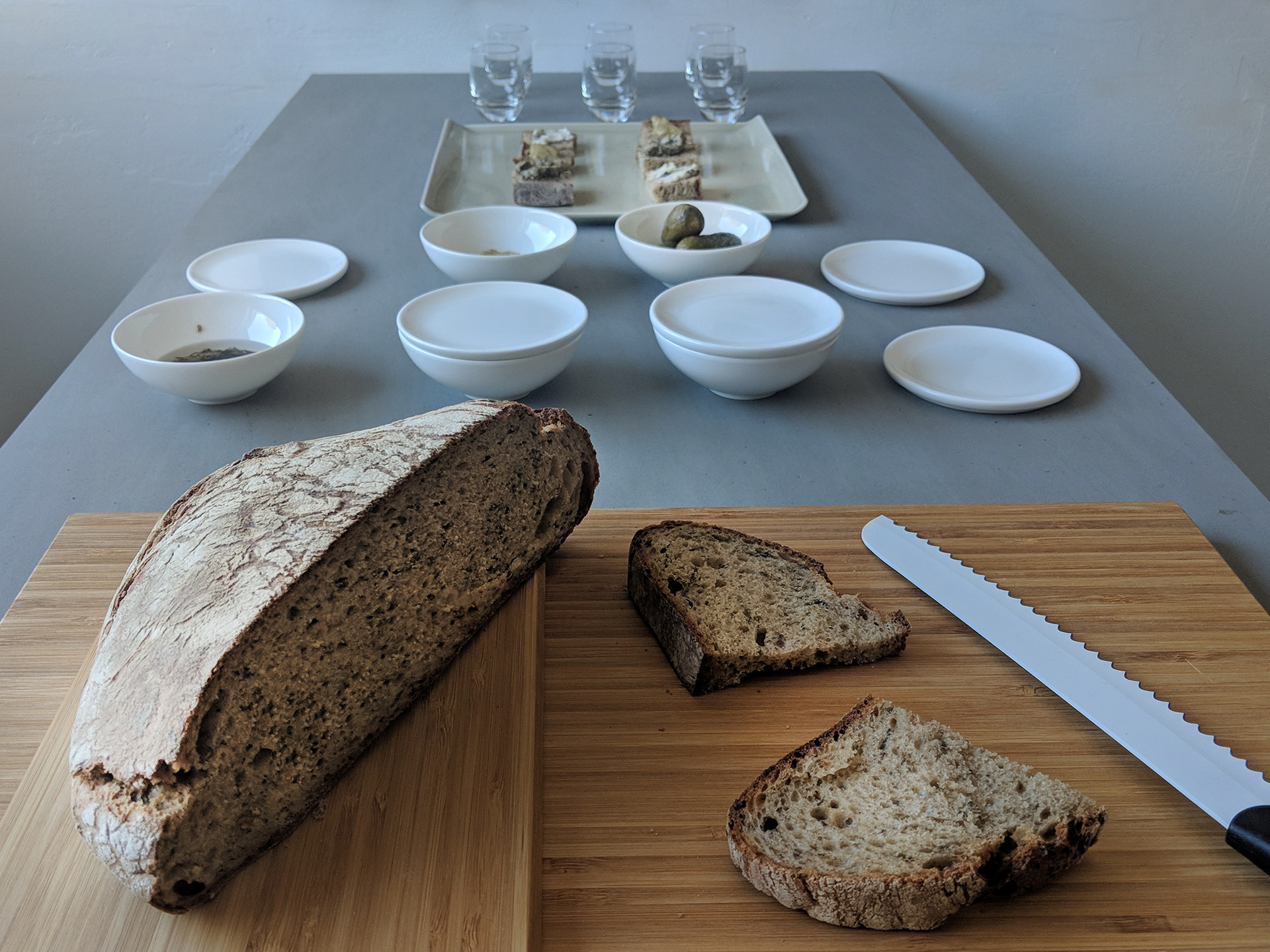 October 2018: Vienna Design Week
Such a great event! As a winner of urban food & design  I did an exhibition i the Vienna Design Week Headquarter - some pictures of the exhibition and workshop. The workshop was hold together with Maureen Kägi and Pauline Bouzek who made a bread oven. The stone processing was made by Stein Schwarz. The bread for the tasting was an outcome of collaborating with a special baker.